Layers: 1-32
Finished Copper: 0.5-5oz
Min. Line/Track Width: 4mil.
Min. Line/Track Space: 4mil.
Finished Board Thickness: 0.2-5.0mm.
Min. Finished Diameter of PTH Hole: 0.2mm.
No set-up cost for repeated order
No test cost, No set-up cost if the order exceed 30 square meter.
Reasonable cost for high quality production.
Formal quotation in 8 working hours.
DHL, FeDex, TNT,EMS are available
Stand-alone Service
Fast Turnaround Time
Hand or Machine Builds
Materials Procurement or Build from Free Issue Kit
Engineering Consultation - Design for Manufacture and Test Reporting
Extensive Testing Capability including: JTAG Boundary Scan, Optical Inspection, X-ray and Flying Probe Test.
PCB Manufacturing Capabilities
2-32 Layers Manufacturing
Ordinary/High Tg FR4
Metal Substrate PCB
Flexible PCB
Halogen Free PCB
PCB Quality Assurance
TS16949 (2009) Certified
ISO14001 (2004) ISO9001 (2008), Certified
UL certified
All products follow the IPC Standards,
All products follow the ROHS&REACH standards
Strives to do world-class products and service.
Factory Capabilities
100,000 Square feet Monthly
5000 varieties monthly
24-hour delivery for double-sided PCBs,
48-hour for 4 to 8 layers
120-hours for 10 layer or higher PCBs.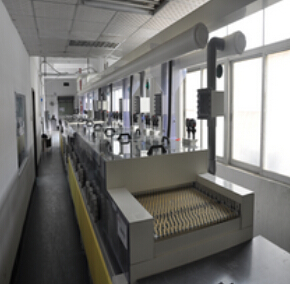 PCBs are made from Gerber 274-X data and NC drill files, Each Gerber file corresponds to one layer in the physical board – the component overlay, top signal layer, bottom signal layer, the solder masking layers inner layers and so on. Because there are so many different versions of pcb files in use today, In order to avoid version conflicts we require our clients to provide us with a full set of Gerber and NC drill files.