Standard PCB Panel Size-What You Need To Know
Abstract
Printed circuit boards are made with different dimensions and thickness so, to optimize the production a process called PCB panelization is carried out. This process draws the circuit boards on a standard PCB panel size to fit maximum number of distinct boards possible in a single board.
Content
1.Standard PCB panel size
2.PCB panel size standard
3.PCB panel standard size
4.Bad vibrations tab
5.Conclusion
1.Standard PCB panel size
The process starts with the design of the custom PCB as the PCB designer has to optimize the board size to fit maximum boards into the panels used for production. Though manufacturers offer a various range of panel sizes, the process of getting maximum out of a board is tedious.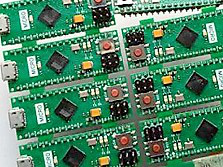 2.PCB panel size standard
Working with the standard PCB size to achieve maximum efficiency take up various steps and preparations. The standard PCB panel size is carefully dissected to turn over a highly efficient area utilization. And the efficiency also depends on the type of the separation used in the standard PCB panel size, clearance between the two adjacent pairs etc.
Panels customize with the materials supplier but this may add few stones to the cost of the production. The circuit layouts on the PCB is not necessary identical because the manufacturer may mix up few variants or a completely different one in case of prototyping.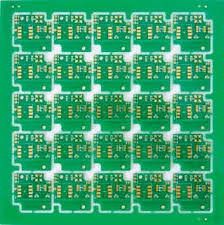 3.PCB panel standard size
To cope up with the efficiency on the random circuit boards on the standard PCB panel size advanced computer analytic tools are used. While which places each layout on a strategic position that will yield the maximum efficiency.
Clearance for the handling and alignment marks takes up considerably large space in the standard PCB panel size. In the 18"X 12" board typically 16"X10" is filled with the layout. But multilayer boards require additional marking and assembly clearance.
4.Bad vibrations tab
The major issue with the large surface area PCB is the tolerance to the vibration. While few people design circuit boards to use the entire standard PCB panel size. In which a gentle vibration or impact with any other object may affect the physical structure of the board. The vibration tab issue starts in the production line as handling such delicate board with literally thousands on components is a tedious process.
5.Conclusion
To avoid any possible damage to the boards during the production line adequate supports on all the stress points. Modern assembly lines and production houses use fully automated robotic handling to keep the boards safe even in the high production volume environment.