A circuit board serial number lookup process is essential for traceability and repairs. Printed circuit boards undergo complex manufacturing and assembly processes, so they must have labels to help identify where each board passed through and the components it has.
Labels contain critical data, one among them being the PCB serial number.
Let's look at the importance of this label and the serial number written on that sticker, plus the PCB serial number lookup process.
What Is a PCB Label?
A board label is a sticker with information for tracking the electrical components used on PCBs during production, storage, and installation.
These labels contain the following information.
Serial number
Model number
Assembly number
Lot number
Soldering temperature
Flux density
Test data
Labeling ensures the boards get the correct and required components.
Manufacturers use this PCB identification data to trace the pieces for recalls if they realize there were errors during manufacturing or storage.
Although uncommon, errors can occur, especially when dealing with tiny parts.
So, board labels help keep track of the production and storage parameters to enhance production efficiency.
Most manufacturers use polyimide labels because they withstand the heat in reflow ovens.
What Is a PCB Serial Number?
PCB serial numbers are part of the label and are responsible for tracing the parts or components soldered on the board for modifications or repairs in the event of failure.
It is uncommon to find PCBs with standardized electrical components that don't change over long manufacturing periods.
Remember, these electronic components receive updates (improved product versions) with better performance or lower power consumption.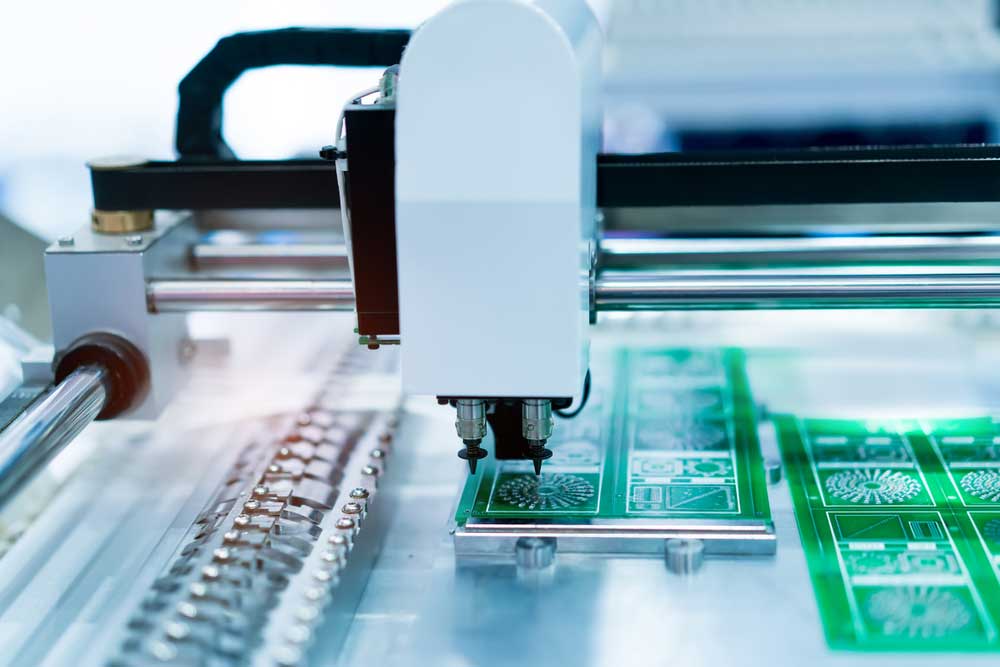 Soldering iron tips for automated component soldering during assembly
Also, some circuit boards get manufactured or assembled over months or years. The manufacturer or assembler can change the design or parts during this period.
Serial numbers help identify the electronic components used on individual boards during assembly to ensure accurate repairs or modifications.
Circuit Board Serial Number Lookup Process
This process involves finding the serial number on the board, which you can use to find the specific board components from the manufacturer.
Sometimes, this code is not easily accessible, so use either of these methods to locate the serial number.
Method 1: Lookup the Part Number
Most circuit boards have two-part numbers printed on the surface.
The first gives the PCB an identity when it is bare with no electronic devices, and the second identifies the board when it has all the electronic components soldered on the surface or through holes.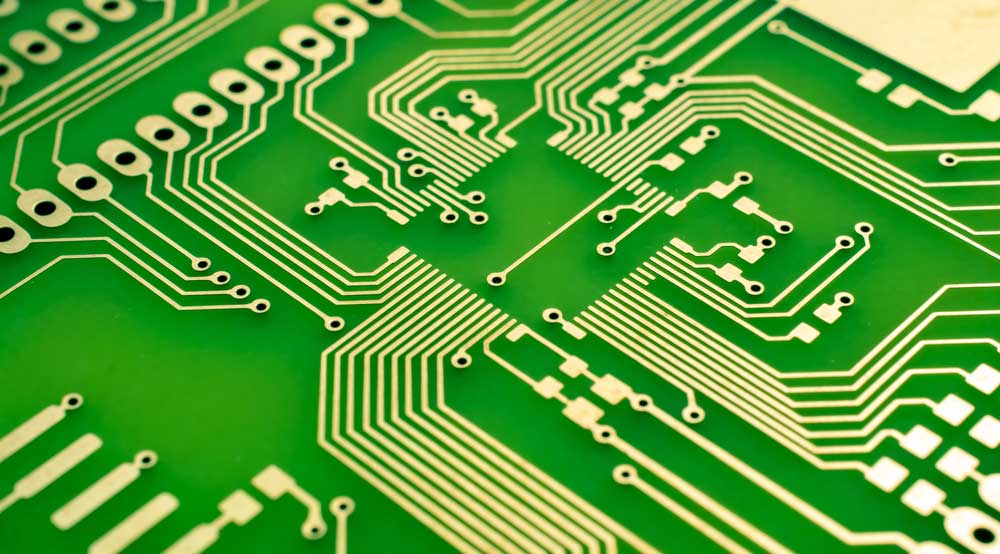 An unassembled circuit board with a layout of copper tracks
Look for this second part number because we want to know the parts soldered on the bare board.
Some PCB assemblers label it CCA (Circuit Card Assembly) to give it a unique identity from the unassembled board part number.
The board's serial number should be near the CCA as a handwritten or ink-stamped short hexadecimal or alphanumeric number.
However, some manufacturers can use bar codes instead of numbers to indicate the part and serial numbers.
Method 2: Lookup the Part Number in the Ground Plane or Large Wiring Trace
Some manufacturers etch the part number on a solder-coated copper ground plane or broad wiring trace.
This section usually also has the manufacturer logo, patent number, and CCA number etching.
You should be able to locate the serial number near the CCA as a handwritten number next to the letters S/N or SN.
It can also be on tiny labels placed near the CCA. And like the method above, some boards have the part and serial numbers as bar codes.
You might need a magnification glass for methods one and two if the board has numbers instead of barcodes to avoid confusing 0, 3, and 8.
Reading this label is more challenging if the number size is tiny and ink-smudged.
Method 3: Use a Serial Data Communication Program
All PCBs have a memory chip to load the software or firmware to run the hardware, and manufacturers store the board's serial number in this integrated circuit.
Some professional repair facilities have the equipment and software to extract serial number data from this board memory.
For instance, automated test equipment with software like Winviews uses subroutines to access the following.
CCA identification & modification status
Serial number
Individual microcircuit identification
These subroutines are like command line queries. An example is "PS" in WinViews, which returns the board's current status.
This status includes the modification status and serial number, among many others.
Are Barcodes Better Than Written Serial Numbers?
Barcodes usually encode the time and location of the board's manufacturing, solder temperature, flux density, test data, and electronic component numbers.
They can store even more information if you use them with automatic identification systems.
So you can have all the board's identification data in a tiny space.
But there are some downsides. For instance, the automatic identification system or reader requires a direct line of sight to the label.
This arrangement limits the amount of data the electronic system can encode.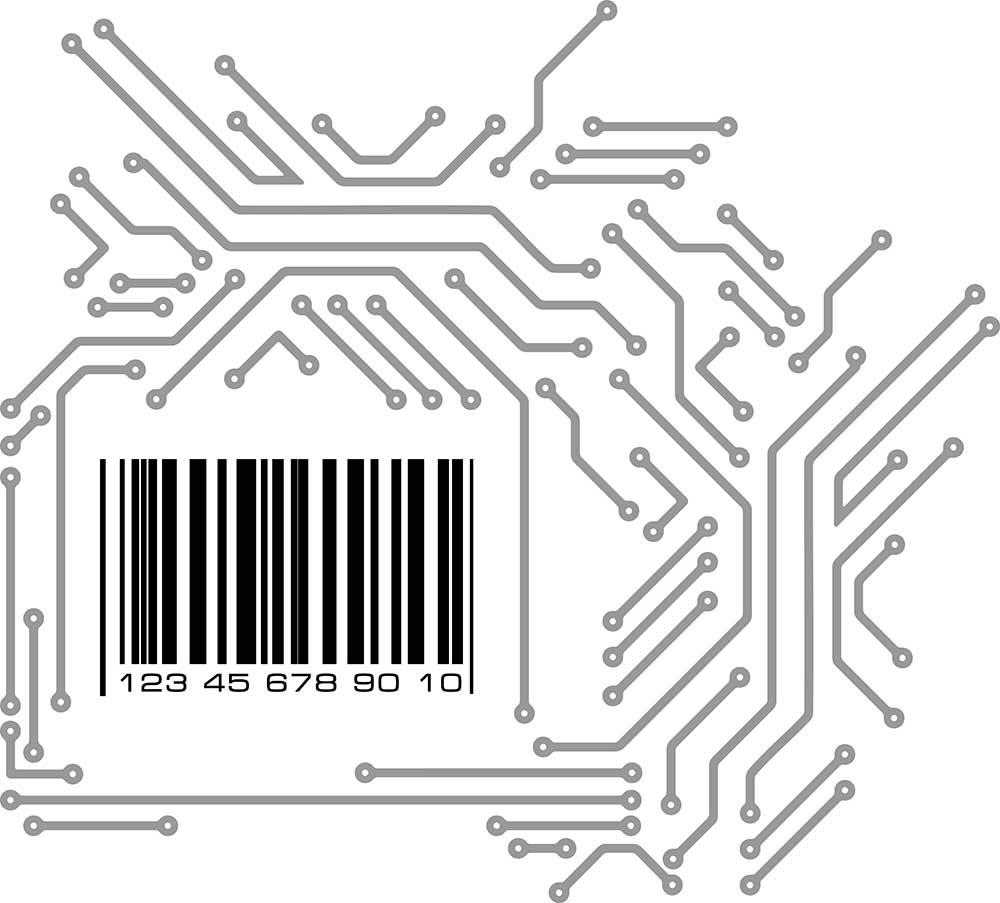 A barcode in a PCB layout style
2D barcodes are slightly better, but their readers are costly and feature limited accuracy.
And high-component-population boards might lack enough space to stick one bar code.
Machine vision systems like optical character recognition and verification take barcode technology up a notch because they can identify PCBs and high-value components.
Therefore, they are better than written serial numbers but have challenges that make them unideal for modern PCBs.
RFID Chips for Serial Numbers
This chip technology is better than barcodes because it holds all the PCB's identification data on the board; you can mount it as a surface-mount component.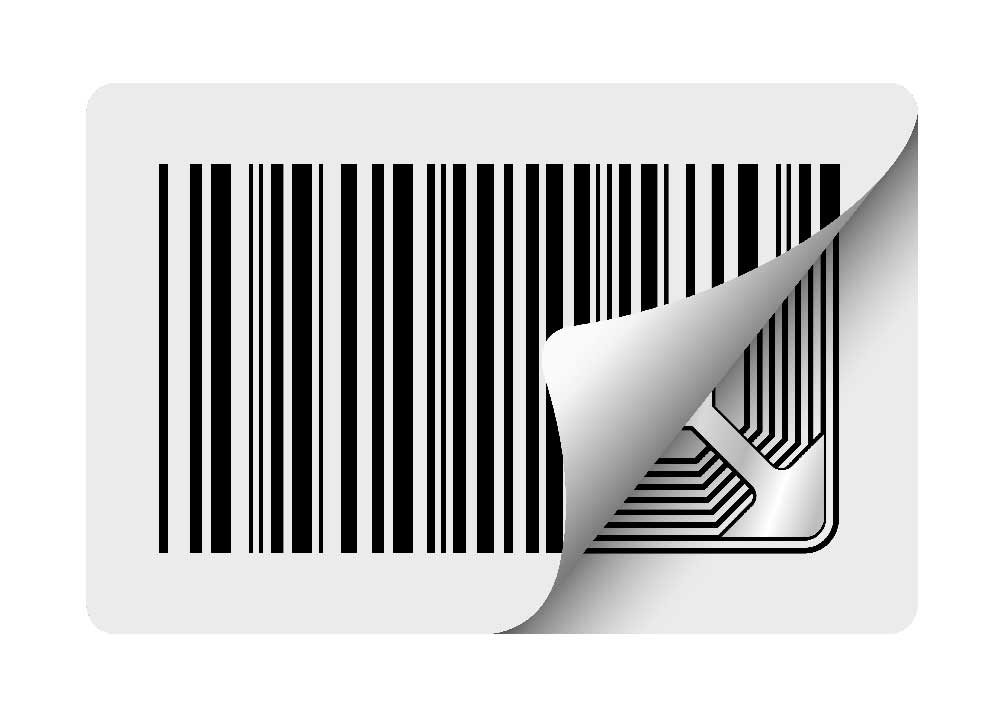 A barcode placed above an RFID chip
Plus, you can update data on the chip at any step in the manufacturing, assembly, shipping, or repair processes.
Some benefits of this setup include:
Automated traceability
Real-time alerts during production
Quick defective component isolation
Integrated authenticity
Fast shipping-receiving reconciliation
Ready delivery capability assessment
Connects manufacturing visibility and supply chains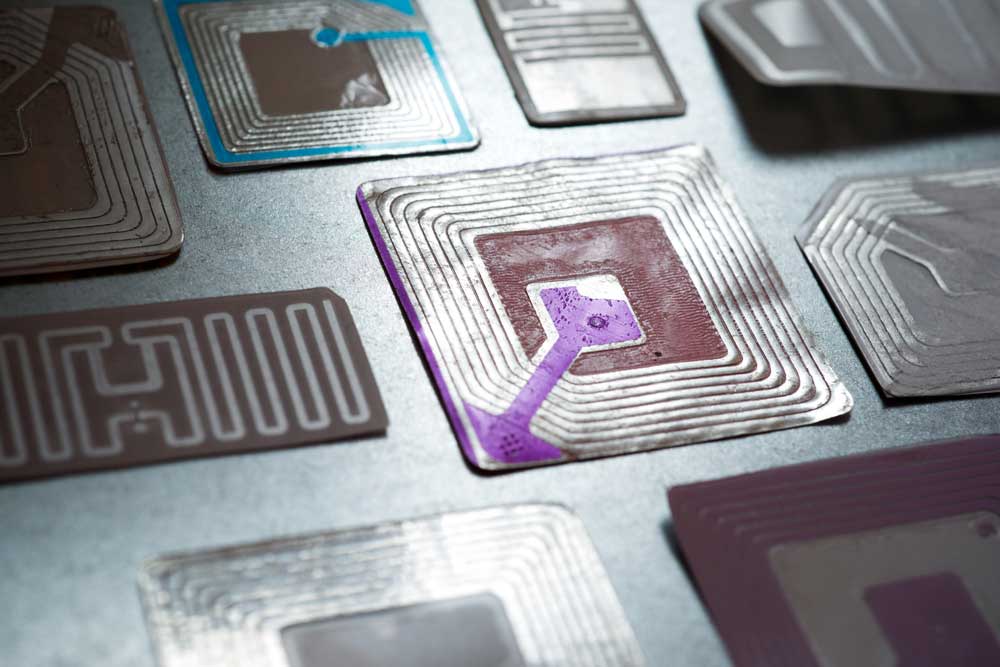 Multiple RFID tags
The most significant advantage of this board identification chip is it is an off-the-shelf solution that provides real-time board visibility.
Wrap Up
As you can see, including serial numbers in PCBs is critical for their manufacturing and repair processes. And the technology keeps evolving to make tracking and traceability easier.
RFID chips currently offer the best solution because they mount the board's data directly on the board.
Plus, they are easy to update and provide real-time alerts during production.
Therefore, they hold the most up-to-date data that makes repairs more accurate.
That marks the end of this article. Contact us if you need a PCB with this ID tracking technology for your project, and we'll reach out to discuss the details.