Surface mount technology is one of the most critical aspects of PCB manufacturing. An SMT process engineer is like the heart of the PCB industry.
This article explores everything users might want to know in becoming an SMT process engineer. We will explore the degree and experience required. There is also a section on the importance of an SMT process engineer in the manufacturing process.
We will also talk about their responsibility. Ultimately, we will also discuss how to be a kickass SMT process engineer.
1. What is SMT?
Also known as surface mount technology, this is a part of electronic assembly. The technology helps mount electronic components right on top of printed circuit boards. This is the primary technology the PCB assembly process uses. This technology provides an impressive way to reduce manufacturing costs. Also, it helps use PCB space effectively. The introduction of surface mount technology now makes it possible to manufacture complex electronic circuits into smaller assemblies. This is where an SMT process engineer comes in.
2. What is the SMT Process Engineer?
The major assignment of an SMT process engineer is in the production line of surface mount technology. Assisting in the attachment of electronic materials to the printed circuit board is one of the job descriptions. The SMT process engineer also inspects all completed assemblies.  The major aim is to detect defects and imperfections. They provide feedback on the design process. The engineer also advises on instances where the quality needs an upgrade.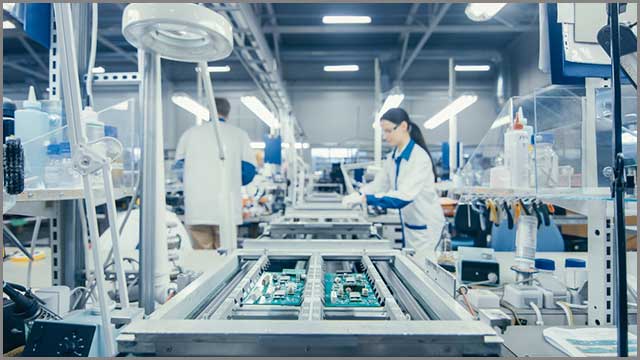 3. What do you need to Become an SMT Process Engineer?
You need a solid background in mathematics and physics for every engineering profession. With this foundation, you are one step away from becoming a process engineer.
3.1 Degree
With a bachelor's degree in some fields, you qualify for SMT engineering. Some of those fields are Mechanical Engineering, Physics, Chemical Engineering, or Material science. A Master's degree is essential, as well. Your degree is not enough to get you a job in SMT process engineering.
During your study, you should dedicate some months to the internship. As a result of this, you will get hands-on experience in the field of SMT process engineering.
3.2 Experience
There might be some companies willing to hire fresh SMT process engineers without experience. Having to experience indeed gives you an edge over others. Bear in mind that experience varies with the companies. However, a knowledge of any of the following will set you ahead of the park.
Significance experience with continuous improvement in manufacturing.
Hands-on experience with tools, boards, parts, and other components of PCB assembly
Experience with quality standard and inspection, for example, ISO 9001: 2015 standards.
Ample understanding of engineering bill of material
Ability to interpret engineering drawing.
Understanding of molding materials, SMT, and the process of semiconductor packaging.
The apt understanding of the assembly process and equipment. This includes SMT process tools.
3.3 Skills
You need some specific skill set for the profession. As a result, anyone that wants to go into the field should work on the following skills:
Critical Reasoning Skills: this has to do with the ability to detect problems. You should also be able to proffer solutions to the issue from various angles.
Spatial Reasoning: this involves being able to see a 2D or 3D object. Also, you should be able to manipulate it visually.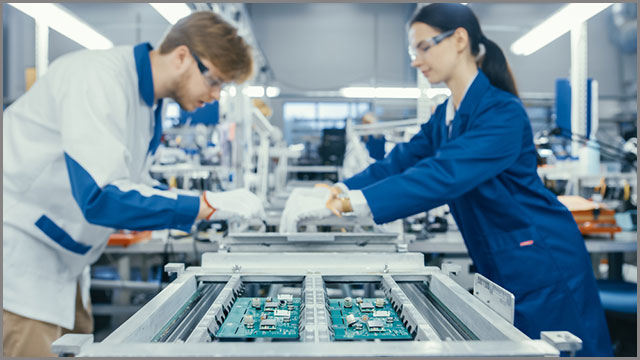 Superb communication skills: this involves working with various people across the manufacturing process.
Commercial awareness: this is the ability to work within budget and strict time constraints.
Excellent Computer Skills: The ability to use simulation software, design software, and others matters a lot.
Analytical Skill: Should be able to analyze and interpret data into charts, reports, and diagrams
Impressive problem-solving skills: ability to combat complex problems and solve them. This also involves coming up with new ways of doing things.
3.4 Becoming an Excellent SMT Project Engineer: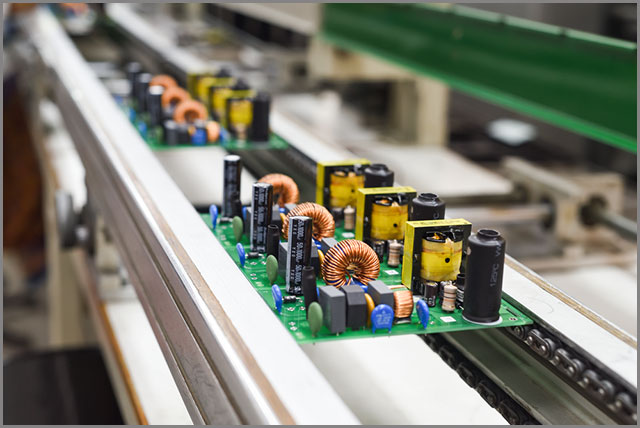 Standing out as a project engineer is more than acquiring the right skill and getting the necessary certification. It would help if you strived to develop yourself in many areas. This will make you invaluable in your job. Here are some tips to make this possible:
Excellent knowledge of the SMT manufacturing process alongside the supply chain world.
Essential understanding of all tasks assigned. The ability to draw up a manufacturing plant and also keep the quality of products high is necessary. They should understand the statistical process control. This process will allow them to analyze a complex problem.
 The ability to use a machine for quality check is essential. This will reduce the time they will need for visual inspection of manufactured products.
The SMT process engineer has to optimize the SMT assembly manufacturing line.
4. Why an SMT Process Engineer Matters in an Industry
A process engineer usually comes in as a savior in the production process. As a process engineer, you will help avoid confusion during the PCB assembly process. Part of your responsibility, as well, is to ensure that deliveries meet the specification of the client.
Other responsibilities are:
Designing and upgrading the SMT assembly process
Takes care of all abnormalities in the manufacturing process
Significantly lower rejection rate. He does this by making sure products meet the design specification.
They help bring about a unique manufacturing process. This way, all output meets clients' needs.
To evaluate and set design process parameters.
We can summarize the entire duties of an SMT process engineer to:
Preparation
Implementation and
Monitoring of the entire SMT assembly process
There will be constant upgrades of electronic technologies. A factory could also have an increasing demand for electronic products. The SMT process engineer should be able to adapt to the various design needs. As a result, the business will meet all obligations without disappointing clients.[1] [D2] [D3]
If the process changes, an SMT process engineer should be skilled enough to predict the result. This is important, especially if the change will significantly affect production. With any change in the SMT process, there should be a correct corresponding prediction in the result. This is the duty of the SMT process engineer. As a result, it helps keep the design process in line.
Each process cycle comes with various tool requirements. An SMT process engineer should also have adequate knowledge of the tools for the production process.
4.1 Other responsibilities of an SMT Process Engineer
The SMT process engineer has to check quality. This happens visually and through various tests. Outputs from manufacturing should be durable. Furthermore, all products should meet the specified standard.
The SMT process engineer also inspects tools, machines, software, and every material. These are materials that will ensure the smooth flow of the manufacturing process.
The personnel also ensure that everyone in the production line does quality work. Furthermore, they provide feedback on the manufacturing process to every concerned party. There are some work or jobs in which the quality of the output lines with the SMT process engineer.
An SMT process engineer can also suggest improvement in the production process.  Some positions require the SMT process engineer to suggest an improvement for SMT design. This allows the design to fit specific needs.
5. SMT Process Engineer Jobs
An SMT process engineer has a unique role in a company.  Their presence in the manufacturing process will help optimize the process. Also, there are many ways a company can stand out with a sound SMT process Engineer. We will explain a few of these below.
1. The SMT assembly manufacturing process involves many elements. A few of these components are:
Materials
Equipment
Component package
Technical requirements, etc.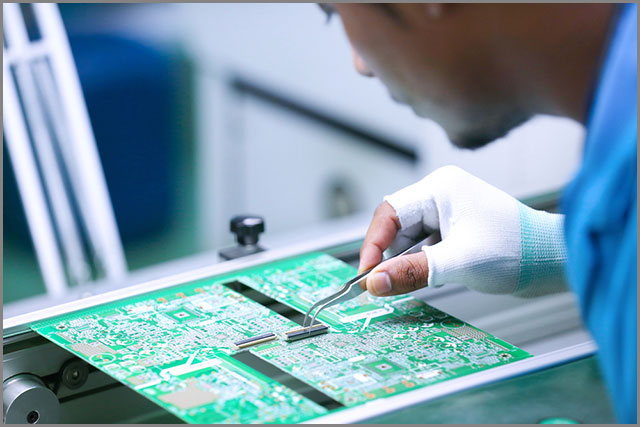 The company needs an individual who understands this process. Also, the person should be able to explain and practically apply these processes. This is where an SMT process engineer comes in.
2. Companies across the world are striving to improve the manufacturing process. Manufacturing companies are seeking to optimize their process and maximize profit. The aim of this is better output. Besides, with better technology, there are more possibilities. This explains why we can now have small and complicated components. Lots of manufacturing processes, for instance, require lead-free soldering, which is friendly to the environment.
These new trends present both opportunities and challenges to the SMT process engineer. The opportunity here is for companies to optimize the manufacturing process; they need a trained SMT process engineer. The challenge here is that the SMT process engineer plays a vital role in boosting its profit.
3. As technology improves, there is a higher responsibility for process engineers. Their proficiency in modern technology is vital to the advancement of the company.
6. SMT Process Engineer Salary
SMT process engineers are well paid. This, however, is a factor of the location. In the U.S., for instance, the average SMT process engineer salary is $92,000[4] [D5]  per year.
In other regions, this could come down to $70,000 per year.
Many times, however, this is a factor of many other things. An example is the negotiating power, skill, experience, and location.
Conclusion
If the profession of SMT process engineer interests you, this article will be of great help. These sets of professionals are indispensable in the manufacturing industry. They have the right skills, knowledge, and experience to help with the Surface Mount Technology Manufacturing process.
An SMT process engineer is like the lifeline of the manufacturing process. Their input can translate into significant revenue for the company.