Relays are critical switching and protection devices in electronics. As electronic devices become increasingly compact, it is necessary to weld tiny relays onto circuit boards. These devices are known as PCB relay.
If your electronics project requires this device, here is a close-up look at how to fit it into your circuit board. Keep in mind there are different types and kinds of PCB relays. Let's take a look!
What is a PCB Relay?
A relay is a device used for power management (controlling a high voltage circuit) using a secondary low power circuit. Compared to transistor-based switching, this component has the benefit of galvanic isolation.
PCB relays operate like regular relays but are compact enough to fit on a PCB. Usually, they have high voltage ratings and attach to the board via through-hole technology due to their weight and size.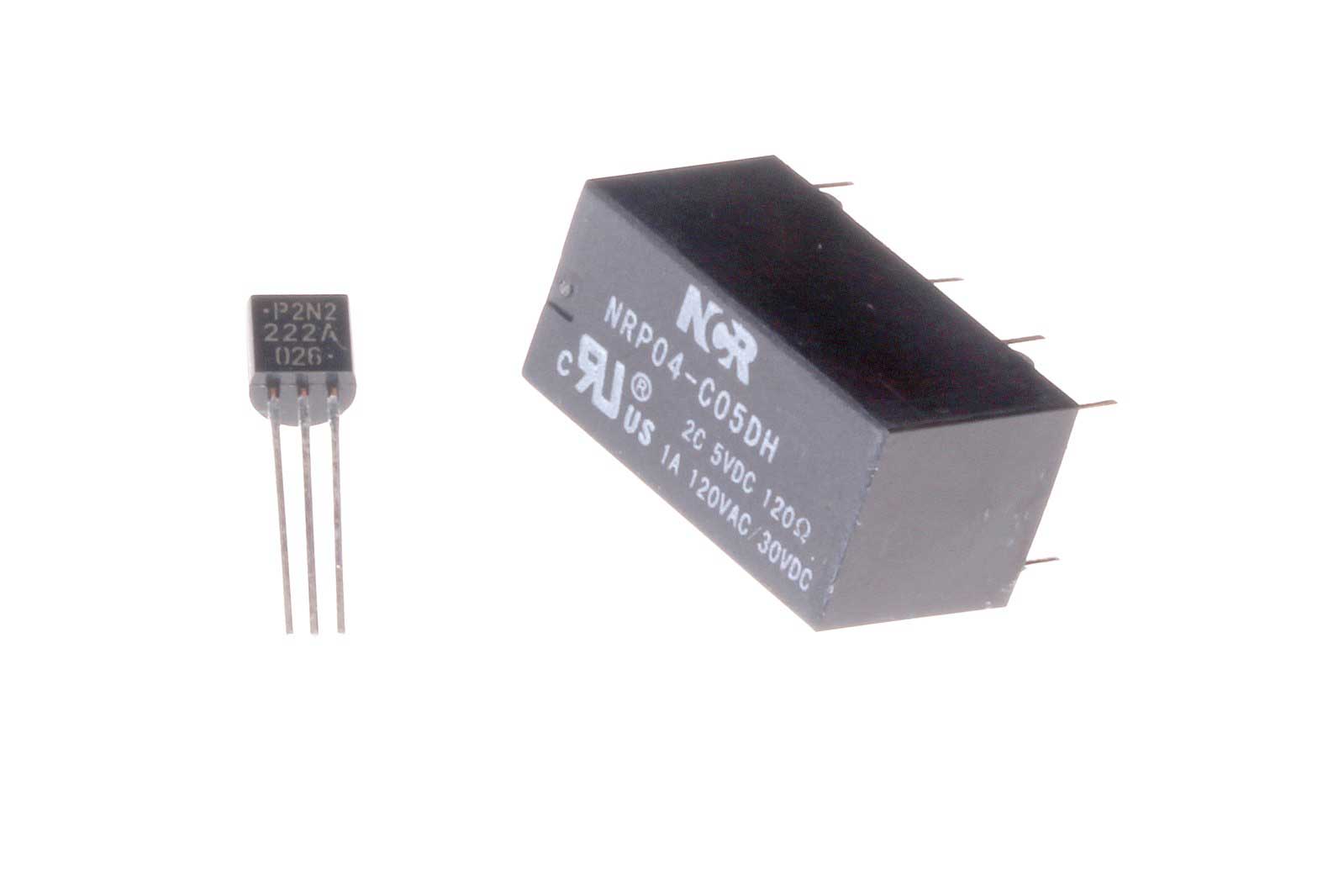 A PCB relay is placed next to a transistor. Compare the sizes.
Source: Wikimedia Commons
PCB Relays Function
Even though they are smaller and have lower voltage ratings, these miniature relays operate like the standard ones. They have the following functions that usually depend on their type.
High voltage switching

: These electromechanical devices help switch to high-frequency applications and high voltage signals. They can work with high currents and voltages.

Overcurrent protection

: These relays stop high currents from flowing in the wrong direction in a circuit.

Thermal protection

: Such relays trip if the temperature exceeds a certain preset threshold.

Differential protection

: These relays trigger when two different circuit parts have different currents or voltages.

Frequency protection

: Such relays trip when the AC frequency is too high or too low.

Time delay

: These relays trigger for a limited period.

Semiconductor

: Such relays switch electronically.
What are the Different Kinds of Relays Used in PCB Assembly?
PCB relay categorization depends on its structure, positioning, application, and contacts. Using these factors, we have the following classification of relays. 
Electromagnetic Relays
Electromagnetic relays contain electrical and mechanical components that work together to move mechanical contact sets when activated. The primary part of this system is the electromagnet, which creates a magnetic field to open or shut the contact sets. You can use AC or DC in this relay, and the most common kinds are the induction and attraction types.
An electromagnetic relay
Source: Wikimedia Commons
Solid State Relays
Switching in a solid-state relay uses semiconductor elements, not mechanical components. Also, this device has a higher power gain than the electromagnetic PCB relay. This high gain is due to their lower energy control relative to their high power output.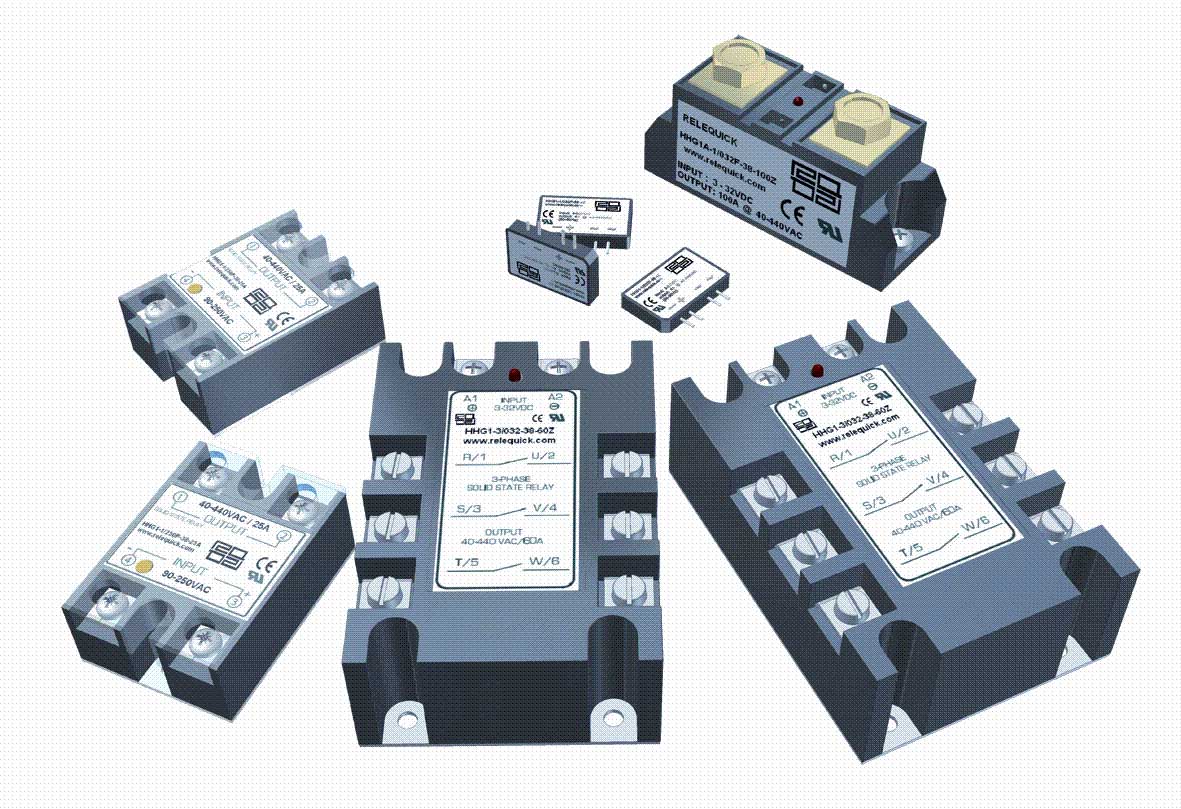 Solid-state relays
Source: Wikimedia Commons
A solid-state relay delivers faster switching capabilities than a conventional PCB power relay. Additionally, it operates quietly and has a long lifespan due to the absence of contacts. Some examples include photo-coupled and transformer-coupled relays.
Hybrid Relays
These relays include electromagnetic and electronic components operating together but in parallel positioning. The electrical part of the relay handles rectification, while the electromagnetic component takes care of the output section.
The primary benefit of this setup is lower energy loss compared to solid-state relays, resulting in reduced power consumption.
Thermal Relays
Thermal relays perform switching actions by reacting to temperature changes and shifting the contact positions, respectively. Since temperature changes cause the switching, these relays are essential in protecting devices from overheating. These include motors and bimetallic features like temperature sensors.
How Does a PCB Mount Relay Operate?
A PCB relay features a coil in the energizing circuit aligned with the contact points. As current flows through this circuit, it creates an electromagnetic field that operates through the metal plate connected to the armature. This magnetic field can shut or open the contacts, which is the switching effect. You can then use the throw count, pole count, or break count to control the relay's contacts in several ways.
Relay Pin Terminals
Since there are different relay types, each has unique sets of pins. Electromagnetic or electromechanical power relays have the following four terminals.
Reed relays have a similar design to the electromagnetic type and have positive and negative terminals. On the other hand, solid-state relays contain input, load, and output terminals, while thermal relays have two terminals connected in series with motors.
A reed relay
Source: Wikimedia Commons
PCB Design Requirements for Electromagnetic Relays
An electromagnetic PCB relay will not work if its internal mechanisms get distorted. Therefore, you must pay attention to its soldering, washing, and heat application during the mounting process.
Most manufacturers provide recommendations for mounting relays, and they include the following.
The relays should also have the standard conductor thickness (35 and 70µm). However, thermal and electromagnetic relays perform differently when exposed to heat and magnetic fields.
Therefore, you should place them away from semiconductors, transformers, and other heat-generating components during the printed circuit board design process. Also, mount the relay to have vibrations or shock hit perpendicularly to the relay armature operating direction. 
Types of Relay PCBs
Single-channel relay board PCB

2-channel relay PCB

4-channel relay PCB

6-way relay PCB

8-relay board PCB

16-channel relay PCB (12V)
How to Solder a Relay on a Circuit Board
Soldering comes after mounting, flux application, and preheating. You can either do this automatically or by hand. The following steps should guide you through the automatic soldering process.
Using the flow soldering process, adjust the solder level to avoid overflowing onto the PC board top.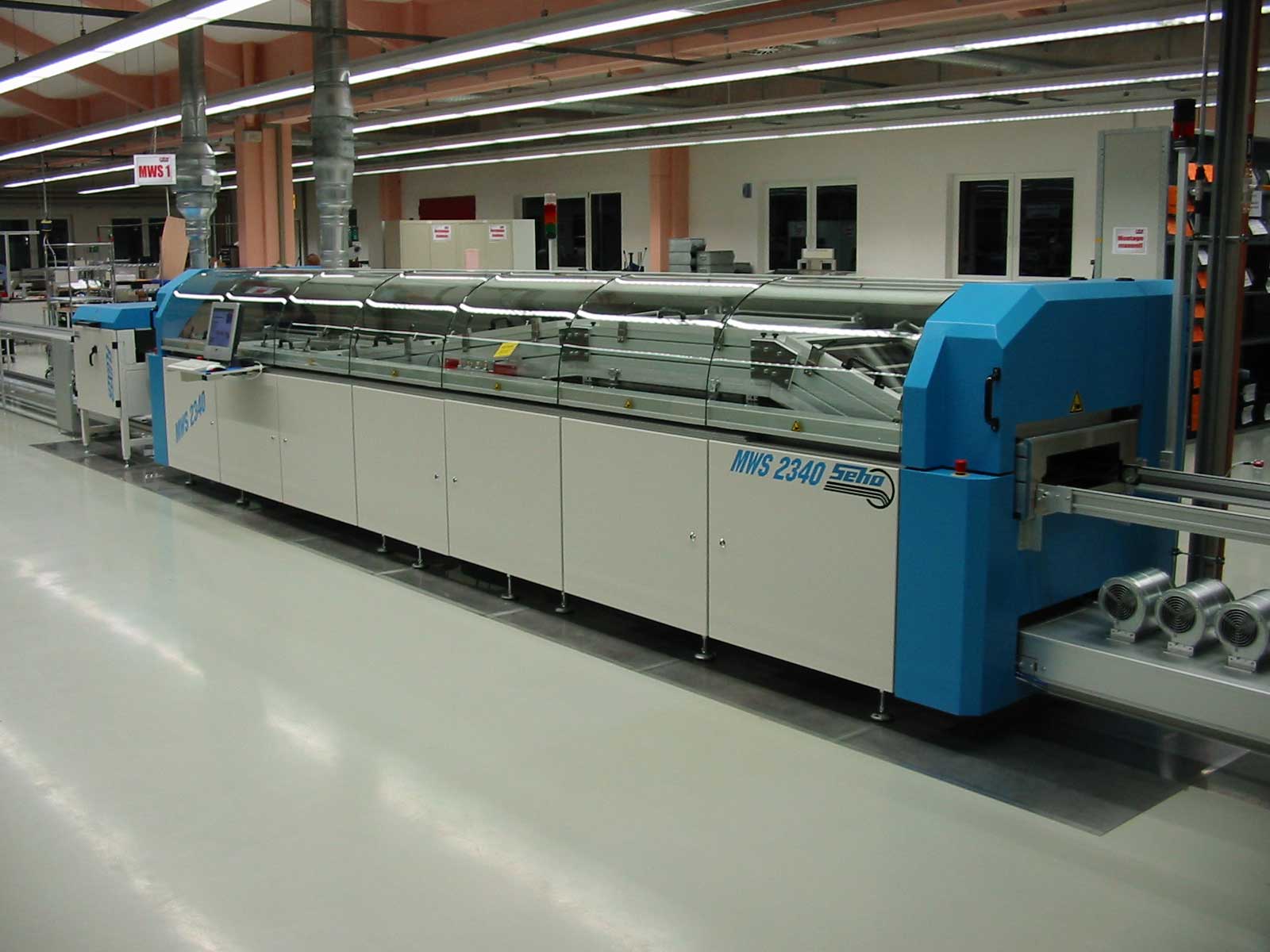 A wave (flow) soldering machine
Source: Wikimedia Commons
Solder at 500°F±41°F/ 260°C±5°C for about six seconds
Use these conditions unless specified otherwise, depending on the relay type. However, the relay's performance can degrade on multi-layer boards due to their high thermal capacity. Therefore, take caution when using such panels.
For hand soldering,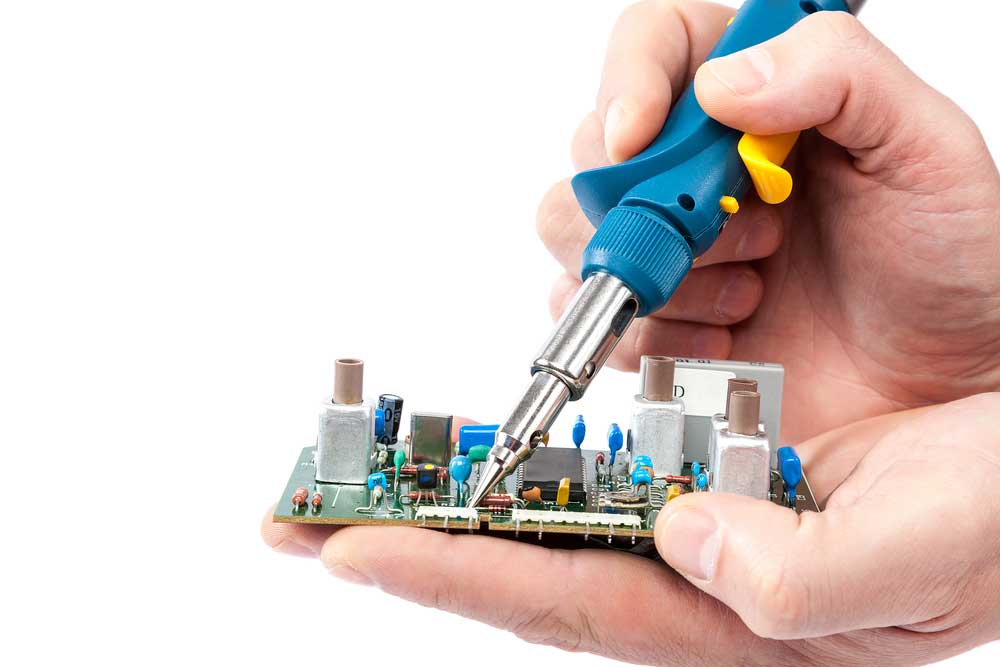 A soldering iron
Maintain the tip temperature at 662°F or 350°C

Solder for about three seconds
After that, cool, clean, then coat the board.
How to Test a Circuit Board Relay
If you recall, NO contacts remain open with an unenergized relay, while NC contacts remain closed with an unpowered relay. You will need a multimeter for this test and use the following steps.
First, set the multimeter to continuity check mode

Test for continuity between the pole and NC contacts

Check for discontinuity between the pole and NO contacts

Energize the relay, which should engage and produce a clicking sound. Remember to use the rated voltage

Then, check for continuity between the pole and NO contacts

Next, test for discontinuity between the pole and NC contacts

Lastly, measure the relay coil's resistance using the multimeter. Check whether this value matches the one labeled by the manufacturer.
Testing a Circuit Board
Summary
To summarize, PCB relays are essential safety devices for circuit boards. Even though they are tiny, they function like standard-sized ones. However, they require special care when mounting onto a circuit board. Also, consider the PCB design requirements described above to ensure the relay functions effectively. If you have any questions or comments about this device, get in touch in the chat section or leave a message in the contact form, and we'll get back to you in no time.