These PCBs are layered with silkscreen, solder mask, and copper. They also come in a metal substrate to replace the fiberglass material, typically used on other types of boards.
The base material of aluminum PCB comes with the regular FR4 and an aluminum core. These boards are usually a solution for tight-tolerant or high power devices because it has great heat conduction abilities that make them less susceptible to thermal expansion than other materials like copper.
Hence, the aluminum PCB comes with a thermal layer that is clad and efficiently dispels heat. In summary, it helps to cool down components and increases electronic devices' performance.
The aluminum in your electronics can help you with heat dissipation and minimize the adverse effects on circuitry. Compared to fiberglass or ceramic, it has great durability and strength that will not allow for any degradation of electronic appliances.
THE BUILD LAYOUT OF ALUMINUM PCB
The structure or assemblage of aluminum PCBs comprises of four layers, namely:
In 2005, we founded OurPCB. And ever since, we have grown to be reckoned with in the PCB Assembly Industry. Also, we have top and experienced PCB engineers in our PCB Manufacturing and assembling firm based  in China.
THE PRODUCTION CAPABILITIES OF OURPCB
Material:
FR4 covering, aluminum core, copper core
Surface finishing:
ENEPIG plating, immersion gold, immersion silver, hard gold, OSP
Testing:
A.O.I testing and Fly Probe Testing
Thermal conductivity:
2.0 W/(m*k), 1.0W/(m*k)
Board thickness:
0.4-3.2mm
Solder mask:
Black, matte green, green, yellow, red, white, purple, matte black
Base material:
Rogers
, flex, aluminum, flex-rigid, FR4, etc.
Via process:
Vias not covered, tenting vias, plugged vias.
THE TYPES OF ALUMINUM PCBs
Flexible Aluminum PCBs
top-notch flexibility, electrical insulation, and thermal conductivity
Multilayer Aluminum PCBs
The multilayer aluminum PCBs make up multilayers of dielectric materials that have thermal conductive characteristics.

Therefore, these aluminum PCBs are great heat dissipation agents designed for sophisticated solutions.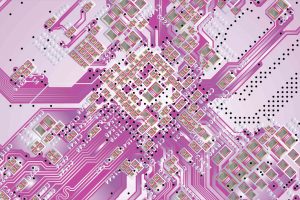 Through-hole Aluminum PCBs
These through-hole aluminum PCBs are most suitable for electric insulation, and they pass metal clearances easily.

The through-hole aluminum PCBs have been pre-drilled and back-filled with a dielectric component.
Hybrid Aluminum PCBs
By thermally fusing an aluminum base material to a processed non-thermal material, you'll get Hybrid aluminum PCBs.

Normally, you can use thermal dielectric material to fuse two- or four-layer FR-4 boards to an aluminum base.
In the end, the hybrid PCBs come with a heat-shield, increased sturdiness, and heat dissipation agent.