Manufacturers selling electronic parts to countries under the European Union must be REACH compliant. In June 2007, the Member States under the European Union made the REACH mandatory. REACH stands for Registration, Evaluation, and Authorization of Chemicals. Essentially, REACH intended to regulate cancer-causing chemicals. Likewise, its focus is also on chemical substances' production and use. This case influences industries worldwide to be REACH compliant.
What is REACH Compliance?
The REACH has its standards. As such, the EU established these standards on the manufacturers. It also extends to their responsibility for chemical safety on those chemicals. Above all, it has a vital goal. The aim is to encourage the manufacturers to substitute high-concerned chemicals with non-toxic chemicals. It also promotes the total elimination of these chemicals. Thus, companies must prove the safety of their substance to ECHA. Not only that, but the users must have adequate knowledge about risk management measures.
Authorities have different ways of restricting substance use when there are risks. Manufacturers need to replace the most hazardous substances with less dangerous ones.
Does REACH apply to Electronics?
On REACH electronic and electrical manufacturing, the directive frowned on some hazardous materials. Mercury and Cadmium have an exemption, with a weight limitation of 0.01 percent or 100 ppm. As such, non-exempt products are 0.1 percent or 1000 ppm. These limits don't apply to components or the finished product's weight. But, it is to any component lead's tinning. It affects a cable's sheath or a distinct substance that users can separate.
Some of the equipment that the mandate applies to include:
Semiconductor devices

Automatic dispensers

Monitoring and control instruments (exemption removed in July 2011)

Medical devices (exemption removed in July 2011)

Toys, leisure, and sports equipment

Electronic and electrical tools

Lighting equipment like light bulbs

Consumer equipment

IT and Telecommunications equipment

Small household appliances

Large household appliances
So, companies that put the product on the market must follow the directive. This has nothing to do with whether they import the product or manufacture it in the European Union.
Is REACH the Same As RoHS?
https://www.youtube.com/watch?v=ztuJMcf5u4E
The EU has two significant product legislation pieces. People have reviewed these pieces. One can gain a sense of commitment, attention to detail, and ambition to transparency. These two are REACH and RoHS.
REACH is Registration, Evaluation, Authorization, and Restriction of Chemicals. While RoHS stands for Restriction of Hazardous Substances.
REACH Regulations
REACH compliance has a broader scope. This scope takes a different approach to documentation and regulation. Thus, its application extends to sold, imported, or manufactured products within the EU. Essentially, the European Chemicals Agency gathers data about industrial products and chemical substances. They achieve that by leaning on REACH.
REACH focuses more on Substances of Very High Concern, SVHC. As a result, EU importers and manufacturers have the responsibility of registering all substances produced above a set yearly volume to:
Establish safe use guidelines for their product. With this, they will prevent any health threat with substance use.

Prove their ability to manage risks to the ECHA

Identify the risks associated with the substance they produce
RoHS
The RoHS directive regulates the distribution, import, and manufacturer of Electronics and Electrical Equipment, EEE, within the European Union. In July 2006, the public knew about the first RoHS iteration, where it listed six chemicals.
With Cadmium's exemption, these chemical's content in any material must not exceed 0.1 percent or 1000 ppm. As such, a company must maintain and keep records of compliance. They must also use EEE products cleared for general use.
Difference between REACH and RoHS
Most times, people find it hard to differentiate between REACH and RoHS. REACH directive is on all chemicals like those manufacturers use to make a product. These chemicals include:
Chemicals

Solvents

Paint

Coatings

Brackets

Enclosures
As for RoHS, it bans present substances in electrical equipment like:
Cables

Subassemblies

Displays

Components

Wiring
Is REACH Electronics Compliance Mandatory?
The companies need to meet REACH compliance to export products to the European Union. These are authorization and registration requirements. These are authorization and registration requirements. The EU can shut them out if they don't meet REACH chemical compliance regulations. Ultimately, their company's goals will determine the essence of meeting REACH compliance.
Penalties vary by country on REACH violations. Fortunately, businesses understand how they can determine REACH compliance. They do this through tier contract electronic manufacturers. Companies can get the opinion of any decent PCB assembly. Thus, these design partners can give ideas on alternatives and risks.
Further, several PCB manufacturers can access third-party tools. Doing allows them to determine REACH compliance of their electronic components. Besides, some of these third-party tools are obsolescence management database. Thus, businesses can take advantage of these tools. They will help them verify their EU market products to follow current regulations.
How Companies Handle REACH's Effect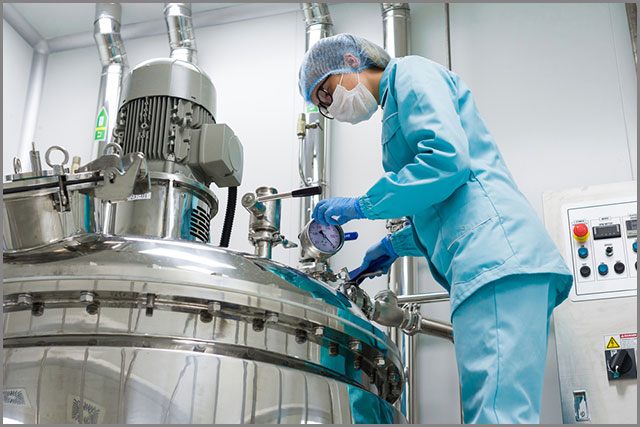 There is a significant impact of REACH on various companies across several sectors. Those who believe they have no connection with chemicals are also involved. Thus, manufacturers must strive to manage and identify the risks in their products. They must also follow the REACH regulations to have their market in the EU.
Thus, companies must carry the burden on proof, which REACH places on them. Similarly, they must prove their substances' safe use to the European Chemical Agency. Companies must also ensure users know about risk management measures.
There are a few exemptions. Companies or importers above one year must submit a registration dossier to ECHA. With this, they can legally put their products on the market. They must also show proof of exposure to any substance. By this, manufacturers can notify ECHA if they have an article of grave concern. Manufacturers and importers may have one of these roles under REACH.
Businesses Established Outside the European Union
Businesses operating outside the EU may have no obligation to REACH. This case includes getting their products into the EU territory. As a result, established importers in the EU are the ones who have to register or preregister. By doing so, they will be fulfilling REACH requirements.
Downstream Users
Many companies use chemicals even when they don't realize this. As such, they must examine their obligations. They may be unaware of chemicals in their professional or industrial activity. Thus, these businesses have certain obligations under REACH.
Importer
Importers may likely have some responsibilities under REACH. This case happens if they buy anything from outside the EU. These products can be specific mixtures. They can be chemicals for onward sale. They can also be products, such as plastic goods, furniture, or clothes.
Manufacturer
Manufacturers have some essential responsibilities under REACH, which includes if they make chemicals. And it doesn't matter whether supplying the public or using those chemicals themselves.
How Do You Get REACH Electronics Compliant?
REACH has different provisions for articles, preparations (mixtures), and substances. That is why it gives various obligations for EU and non-EU companies.
REACH Electronics Compliant for EU Preparations and Chemicals Manufacturers and Importers
Manufacturers or importers must preregister or register substances. They do this for those with more than one ton they manufacture or import.

It gives a chance for businesses that manufacture or import substances. The exemption is if they exceed 1t per year to complete late pre-registration for the first time.

European Union importers will have an exemption from REACH registration. This is if their non-European Union suppliers appoint REACH the Only Representative when registering. But, suppliers must confirm with their suppliers. They must also ask for their REACH Certificate of Compliance.

When preparations are dangerous, the importer must prepare the latest Safety Data Sheets. They do this to be REACH compliant.

Manufacturers or importers must take the SDS/exposure scenario format. They use this to communicate information on risk management measures. It's also useful for chemical's safe use with the supply chain.

REACH may need manufacturers or importers to fulfill more obligations. These obligations include restrictions and authorization.
REACH Electronics Compliant for Non-EU Chemicals Manufacturers
Non-EU companies must preregister or register their substance with the European Chemical Agency. They must do this to be REACH compliant. These companies also need to meet this rule before they export their substance.

The law allows only EU-based legal entities to register. Non-EU businesses need to appoint an Only Representative to register with ECHA.

Non-EU companies must inform their EU importers of the Only Representative appointment. This case is part of its obligations.

According to the REACH standard, non-EU businesses must provide Safety Data Sheets. They must do this if the law classified their preparation as dangerous.

There may be a need for non-EU companies to fulfill more obligations. These obligations include restrictions and authorization.
Conclusion
Understanding REACH will remain a challenging and ever-changing issue for manufacturers and importers. They will also find it hard to follow with it. Essentially, they may have more obligations to fulfill. These extra obligations will be if more countries adopt the same regulations. Besides, there will be further pressure on companies to stay up to date. This pressure will be on new registration deadlines and rules. The public will also mount pressure to add more substances faster under REACH.
In response, fast-thinking businesses are producing fewer hazardous chemicals. Most of these companies tend to be proactive when it comes to compliance. They also have a clear grasp of new changes to the laws. That is why many businesses take advantage of electronic component databases. Doing this will help ensure their REACH compliance. REACH legislation may be time-consuming and costly, but they are here to stay.