If you haven't tried a flexible PCB for your application, now is the right time! The trend of using a flexible printed circuit board is noticeable in many industries.
You may want to jump on board, but not before you know more about this PCB type. That is why we are getting you familiar with the crucial characteristics of a flexible board. Start reading to learn more about the latest industry hit!
1、Why Is Flexibility Important for Printed Circuit Boards?
Flexibility is the primary and crucial characteristics of a flexible PCB. It is what makes this unit unique, as well as the reason why it is so popular.
Did you know that printed circuit boards do not have to be entirely flexible? Apart from standard rigid and new flexible boards, you also have flex-rigid PCBs. These combine layers and components of both ordinary and flexible units to achieve the required flexibility level while maintaining some characteristics of a standard board.
1.1. Why Should You Use Flexible PCBs?
The standard rigid boards work fine, and many professionals still resort to using them in various applications. If we had PCBs that worked fine, why was there a need for a flexible board?
The answer lies in the fact that the industry was looking for ways to progress even further. Apart from that, there was an obvious requirement of designing compact and small boards with bending capability. That was especially noticeable when wearable technology hit the market several years ago.
The industry experts listened and gave the consumers what they needed. It was a fully-functional printed circuit board that you could bend and fit in a small designated area. The units kept the same level of performance but increased overall versatility.
It is the versatility that led to various industries accepting flexible boards. They are the most popular choice for electronic products, such as tablets, smartphones, and other wearable technology. However, there is no reason why you shouldn't get creative and use flex PCBs for any application you want!
Image 1: Young lady holding a printed circuit board
2、The Advantage of Light and Compact Flexible PCBs
Why would you use a bulky printed circuit board that takes a lot of space if you have a better option? Most products, especially appliances and consumer electronics aim to be as light as possible because customers request that.
That is the advantage of flexible PCBs – they can offer small size and lightweight while optimizing performance. Manufacturers made changes in the assembly process, which is how they managed to decrease the boards' overall weight and size.
It was HDI technology that enabled them to place a large number of components in a compact space. Thanks to that, flexible boards use every inch of space available. It is important to mention that this doesn't make the PCB crowded, and it doesn't affect its performance.
If anything, flexible boards perform even better, but we will talk about that later. For now, you should know that the experts estimate you can save about 50% of space by choosing flexibly instead of standard rigid PCBs.
Does that sound impressive? If the answer is yes, you will be delighted to hear about the weight of flexible boards. The estimation is that flex PCBs can be 95% lighter than rigid boards.
Please note that size and weight depend on different factors. Those include the desired application and requirements you have from the board and the materials used during the assembly process.
Image 2: A printed circuit board close up
3、Are Flexible PCBs Durable and Reliable?
It is always a smart choice to go with a light and small printed circuit board. But if you know a thing or two about the industry, you know that performance is the game-changer for these products.
If you test a standard rigid board's performance and a flexible PCB, you will notice that the later can bring significant improvements. How is that improvement possible?
The reason lies in not using interface connectors, solder joints, contact crimps, etc. A flexible board only has a necessary number of interconnections. That way, they achieve a high-reliability level because the risk of component failure is at a minimum.
It is not only about the board performing well, but providing consistent performance for a long time. As long as you use the right material for your flexible board, you can ensure exceptional durability and longevity.
The experts recommend using polyimide as the primary substrate material. It is a common choice for many applications because it has an excellent thermal resistance. You can also expect that your printed circuit board is resistant to vibration and shock.
If you are unsure about suitable materials for your application, OurPCB is at your disposal. A skillful team of engineers with years of experience is ready to provide bulletproof tips regarding materials and anything else related to your board's design and assembly.
The company can also handle the entire manufacturing process for you. A combination of modern equipment and knowledgeable staff is a guarantee that you will receive reliable, flexible boards as soon as possible.
Image 3:Printed circuit board factory
4、Can You Use Flexible Printed Circuit Boards in Extreme Temperatures?
Temperature requirements are an important consideration for a printed circuit board. Exceeding the highest temperature may lead to melting, and going below the lowest temp can cause failure, too.
When choosing a PCB, you want to consider how you plan to use it. Fortunately, the impressive temperature ranges where it will maintain optimal functioning will impress you.
If you choose polyimide or another material with excellent thermal resistance, you can use boards in extreme temperatures. The estimation is that flexible boards can handle functioning in freezing conditions down to -200C or a high heat environment with a temperature of 400C.
You can't ask for much more, but let's also mention the importance of heat dissipation. Polyimide sets a new standard as it doesn't only have fantastic dissipation, but its expansion and contraction in extreme conditions are at a minimum. You can also benefit from its resistance to gasses, acid, chemicals, and UV rays.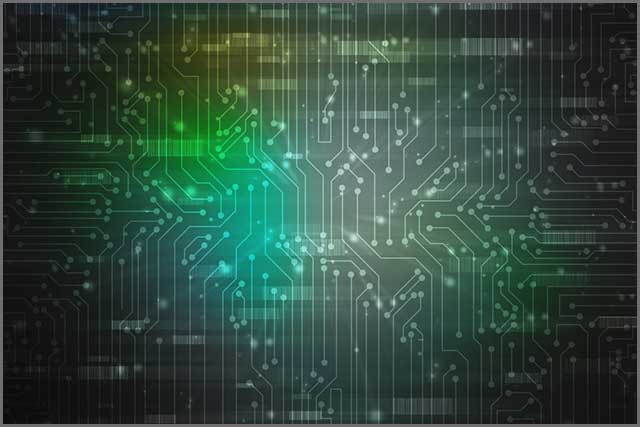 Image 4:Futuristic circuit board illustration
5、Is Flex PCBs Expensive?
The price of your printed circuit board will depend on your specific requirements and the materials used. However, the math is quite basic – if you use less material, you will spend less money. If you are looking for a budget-friendly PCB that won't require a high investment, this can be the right unit for you.
Now, you don't want to waste your money. There is no point in investing in a product that won't perform up to expectations or serve you for a long time. That isn't something you should worry about when it comes to flexible circuit boards. You will invest in a durable, reliable, and high-performing PCB, and that is worth every cent.

Image 5: Money – coins and bills illustration
6、Different Types of Flexible PCBs
Image 6: Error message on a screen
During the design process of your flexible board, you can consider different approaches to its structure. The simplest option is a single-side board with components placed only on a single side of the board.
The double-sided PCB uses an additional conductive layer to promote insulation. Components go on both sides, which can further contribute to performance while keeping the overall size small.
Finally, you can also go with a multi-layer board. These may be the most complex, but if you get the design right, it can fit almost any application, including the most advanced ones out there. Please note that the experts recommend multiple conductive layers (at least three) and additional insulation layers.
We also mentioned rigid-flex boards, which are not entirely flexible, but they can be the right choice for your project. They have different requirements in terms of design, and they allow you to mix rigid and flexible layers, which can be connected.
7、Fast Production and Delivery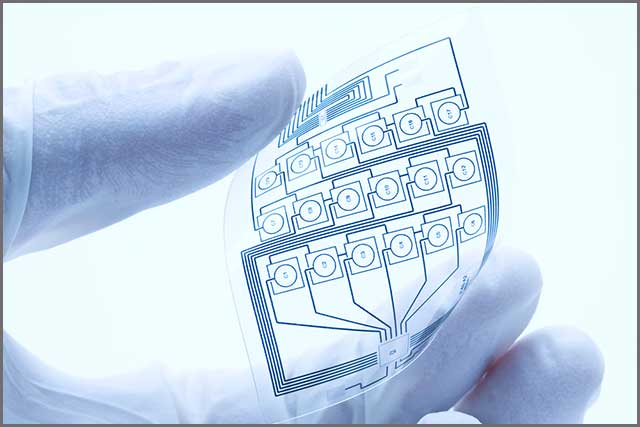 Image 7: Flexible PCB held by a human hand
Apart from choosing the right materials, the design phase will affect the assembly process and the board's reliability. If you design everything properly, it will enable fast production and quick delivery of ordered PCBs to your doorstep.
The advanced technology enabled us to use an automatic production process. That means that the human factor is out of the picture, which minimizes the potential for errors. A machine will follow your design to the smallest detail, and you only need to meddle in case of an equipment failure. Apart from that, you will be sure that each board will be exactly the way you wanted it.
If you want to use a flexible PCB for the application you are developing, please contact us! We are here to answer any question and handle your orders quickly. Our team has years of experience and utilizes modern equipment to assemble reliable PCBs and deliver them in the shortest possible timeframe.
8、Conclusion
The main characteristic of a flexible PCB is flexibility, but there are other reasons why it is so popular. These boards are light and compact size, they can perform in extreme temperature environments, and they can be a more affordable option than rigid PCBs.
On top of that, automation minimizes the chance of anything going wrong during the assembly process. Thousands of applications throughout the world already use flexible boards, which is why you should consider adding it to your next product!