The design of sophisticated robotics projects demands the use of a sensor capable of withstanding tough conditions. Also, this is a critical prerequisite in drones which require high-performance IMUs for optimal efficiency. BMI088 is one such critical device that forms the focus of our article's discussion. We'll explain its features and further elaborate on why it is suitable for industrial applications.  
What is BMI088?
Illustrating the action of a Gyroscope
The BMI088 is an inertial measurement unit (IMU) characterized by a top-notch vibration suppression capability. It is handy in robotics applications and the design of robots for use in highly demanding environments. 
Also, the electronic part is a 6-axis sensor composed of a triaxial accelerometer and a triaxial gyroscope.
BMI088 Pin Configuration
Below is the pin configuration of the 16 Bosch Sensortec module.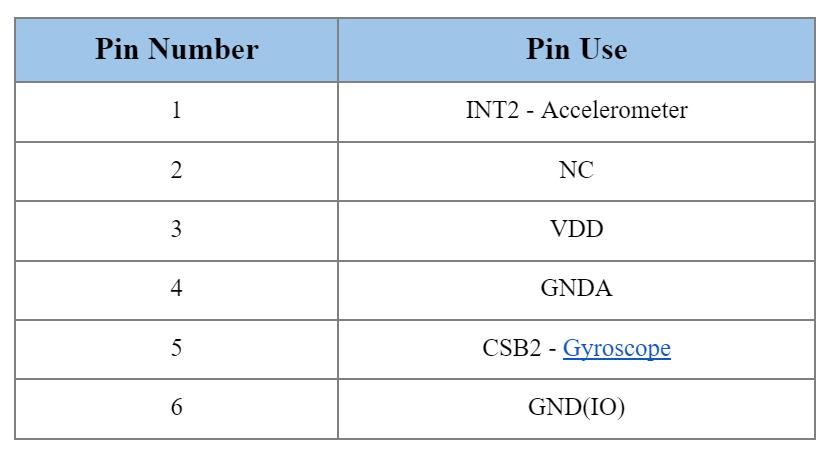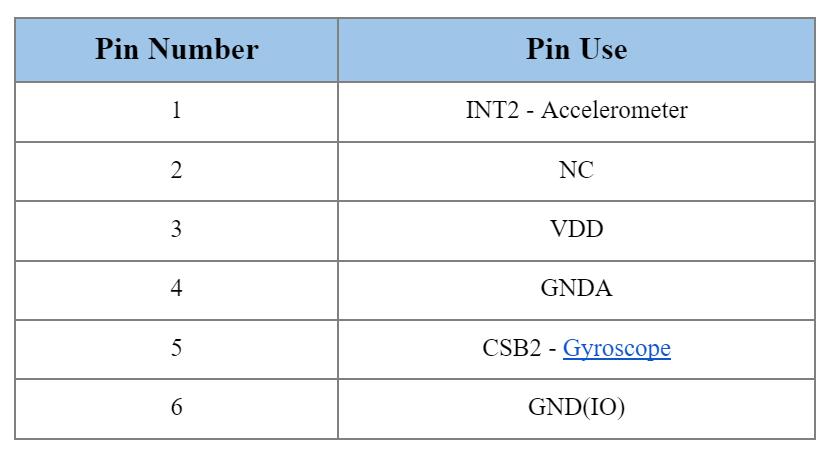 BMI088 Specifications
 A Spinning Chrome Gyroscope Object
The module can deliver highly precise inertial sensor data under harsh environments. 
Also, it has vibration robustness and thus can work under thermal effects and withstand mechanical force and PCB bending. 
Thirdly, the module has a relatively broad acceleration measurement range and high temperature and bias stability. 
In addition, its gyroscope features excellent bias stability of relatively lower than 2 degrees per hour. 
Further, its gyroscope features a relatively low-temperature coefficient -offset (TCO) below 15 Mbps per Kelvin. 
The Bosch Sensortec accelerometer's TCO is 0.2mg/K. Also, it has a relatively low spectral noise of 230ug/sqrt (Hz) at the widest measurement range of ± 24g. 
Lastly, it has excellent temperature stability; thus, it's the best fit for industrial applications. 
BMI088 Arduino
Materials you need

Software Installation Procedure

Note that the library file could be an update; therefore, the code above may not be compatible with the library file. Therefore, the surest means are the two methods we have highlighted above.
Next, you need to upload the demo and if you are not conversant with this process, check the various tutorials online.
Now, select 'Tool-> Serial Monitor' to choose the Arduino IDE's serial monitor. Alternatively,  you can select 'Ctrl+Shift+M'to launch it.
If you have done everything correctly, you should have the following interface upon opening the serial monitor.
The MPU-6050 is the first 6-axis tracking component, and it is useful in the design of devices such as smartphones and wearable sensors. It is a low power and cost device, but it guarantees high performance. Nonetheless, it uses the I2C protocol, making it unfit for use in flight controllers as I2C lacks speed and is also incapable of reading an 8Khz gyro.  
MPU6050
Source: Wikimedia Commons.
On the other hand, the BMI088 is an excellent performance IMU best fit for use in harsh environment applications such as drones and robotics. It is popular for its vibration robustness and further features excellent temperature stability. These properties make it handy in minimizing design efforts and design costs. 
However, they both feature 16-bit digital accelerometers and gyroscope sensors. They are similar regarding the mounting surface and operating temperatures, and both have a Tape & Reel (TR) packaging. 
BMI088 Applications
Using a gyro scooter.
The module is essential for the following applications:
Hoverboards
Flying toys
Industrial robots
Drones
Domestic appliances such as social robots and vacuum cleaners. 
Summary
In a nutshell, this guide explores the defining features of the BMI088, its pinout, applications, and programming. That's all on this electronic component, but you can still talk to us if you have questions we might not have tackled in the discussion. We're looking forward to hearing from you.