The OV2640 continues to win the hearts of developers despite its end-of-life status. Although it entered the market long ago, the OV2640 still competes with newer camera sensors because of its compatibility with modern devices. The OV2640 is ideal for PC multimedia, camera and cellular phones, and even toys. Follow our guide to learn why you should consider the OV2640 for image quality control projects.
What Is OV2640?
Disassembled smartphone cameras
The OV2640 is one of OmniVision's timeless products. Although its production stopped in 2009, the OV2640 still features modern gadgets. This low-voltage image sensor combines the functionalities of an image processor and single-chip UXGA. Besides, the OV2640 features full-frame images in various formats through its SCCB interface.
Moreover, the OV2640 image array can reach 15 fps in UXGA, with total user control over output data transfer, picture quality, and formatting. Thus, it's handy in improving image resolution. You can also program image processing functions like gamma, exposure control, color saturation, and white balance through the SCCB platform.
Besides, it has a compression engine that boosts processing power. Lastly, it features the OmniVision CameraChips that improve picture quality in the OV2640.
 OV2640 Key features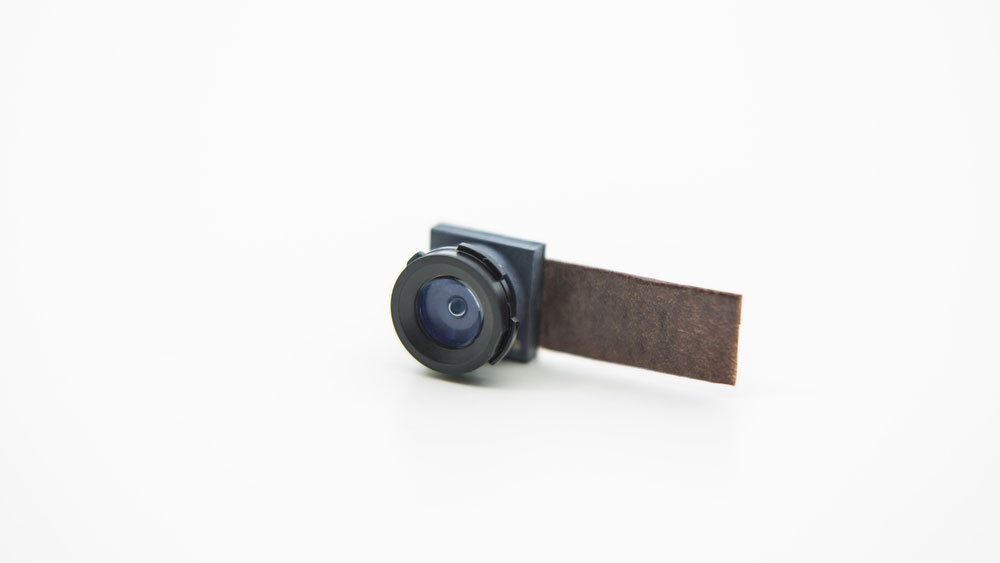 Close up on a camera module for a mobile phone
Scaling ability
Standard SCCB interface
Variable frame rate
Embedded microcontroller
Snapshot and video operation
Picture quality controls such as edge enhancement, noise cancellation, and color saturation
High sensitivity
Windowing functions
Compression, flash strobe, and LED capabilities
External and internal frame synchronization
The OV2640 promises automatic control functions such as AGC, ABLC, AWB, and AEC
OV2640 vs. OV7670: Key Specifications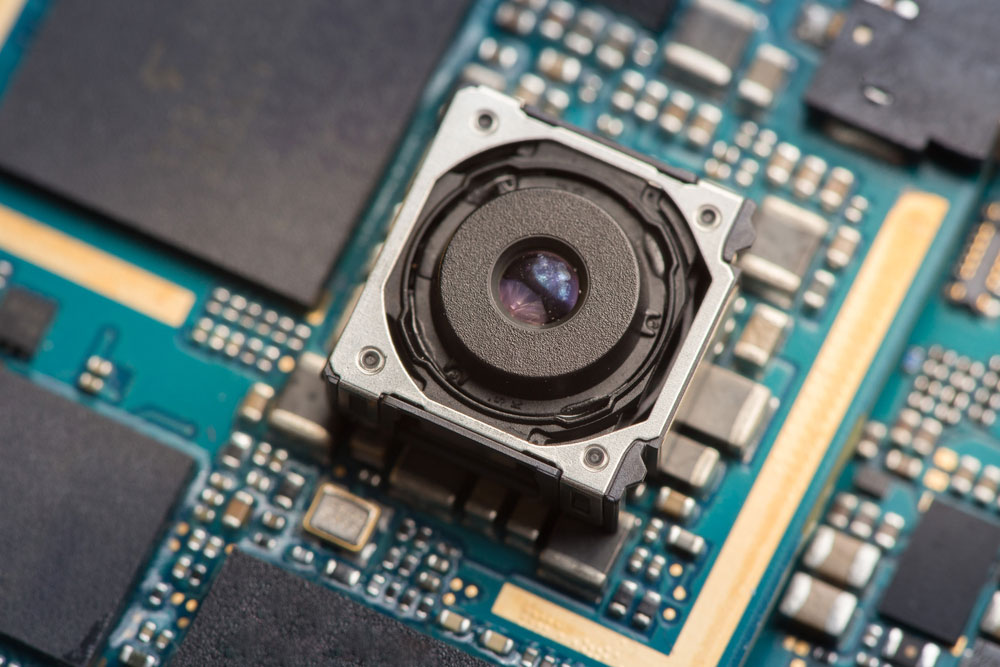 Camera module from disassembled mobile phone
The OV2640 and the OV7670 are some of the most popular image sensors. In addition to their successful MCU integration, these camera modules have been part of the growth of machine learning. Additionally, the OV2640 and the OV7670 come with RGB video format and built-in ISP.
Although both sensors were produced for mobile applications, the OV2640 and OV7670 have different features.
When it comes to image quality, the OV2640 promises a higher resolution in addition to its JPEG decoder. Another difference is initialization. While the OV7670 starts immediately after powering it, the OV2640 performs some registers before outputting any video.
Here's how the OV7670 compares to the OV2640: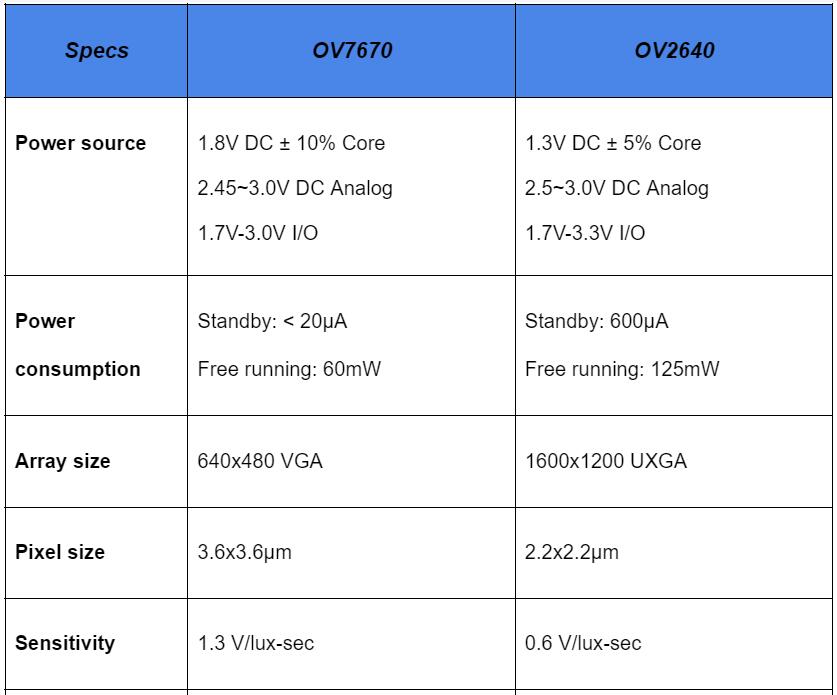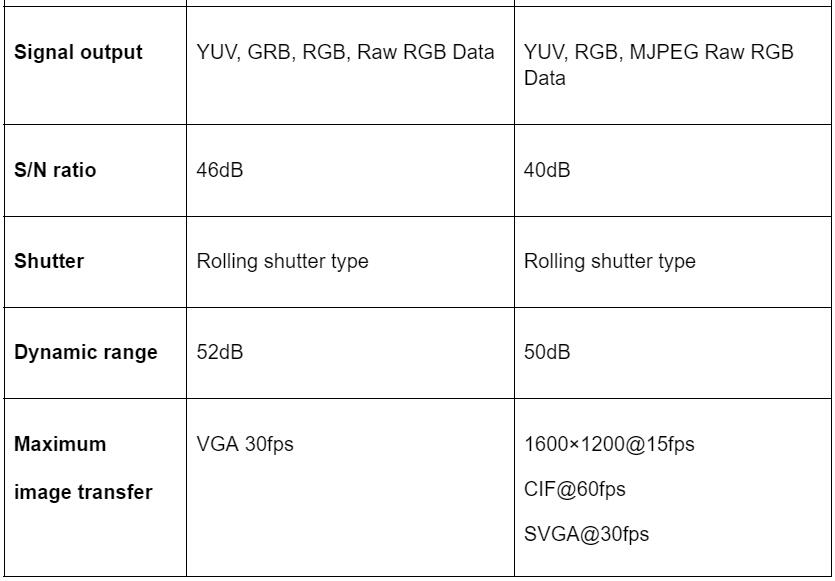 Why the OV2640 is the Perfect Sensor?
Small Video Camera Module 
The OV2640 may not have the fanciest resolution or picture quality, but its features still stand out. First off, the OV2640 SOC sensor comes with an on-chip Image Signal Processor that presents crisp images with its auto-white balance.
Hence, it goes hand in hand with the DVP interface that offers parallel source synchronization with 8-bit capabilities and a linked pixel clock. What's more, the OV2640 supports low-end RISC microcontrollers such as ESP32.
Also, it features the OV2640 JPEG encoder that offloads the microcontroller's memory footprint usage and processing power. Ordinarily, a 1600x1200 YUV format picture takes up 3.66MB of RAM.
On the other hand, a similar JPEG image only uses 150KB, offering a compression ratio of approximately x25. The best part is the OV2640 is compatible with the following electronic platforms:
OV2640 and Arduino
Arducam introduced the OV2640 to Arduino in 2012. The OV2640 offered an SPI camera solution and featured an open-source driver. This camera was a huge success since Arduino microcontrollers couldn't support image sensors with resolutions of 2MP and above.
OV2640 and ESP32
The ESP32 wasn't compatible with cameras initially. However, the manufacturer upgraded it in 2018 to support parallel cameras without extra hardware. The ESP32 board includes an external PSRAM that increases its RAM space and facilitates photo capture and processing.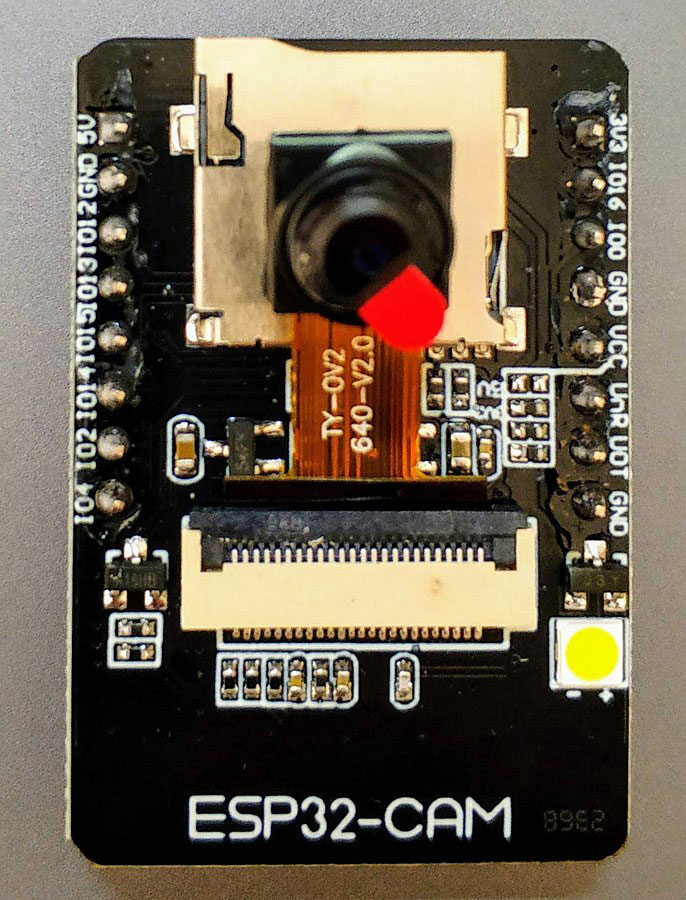 ESP32 camera
Source: Wikimedia Commons.
OV2640 and CCM
The OV2640 supports compact camera modules with various cable lengths and lens options. Furthermore, CCM allows camera developing, bring-up, tuning, and debugging processes. The OV2640 also offers a lead-free bundle.
OV2640 Alternatives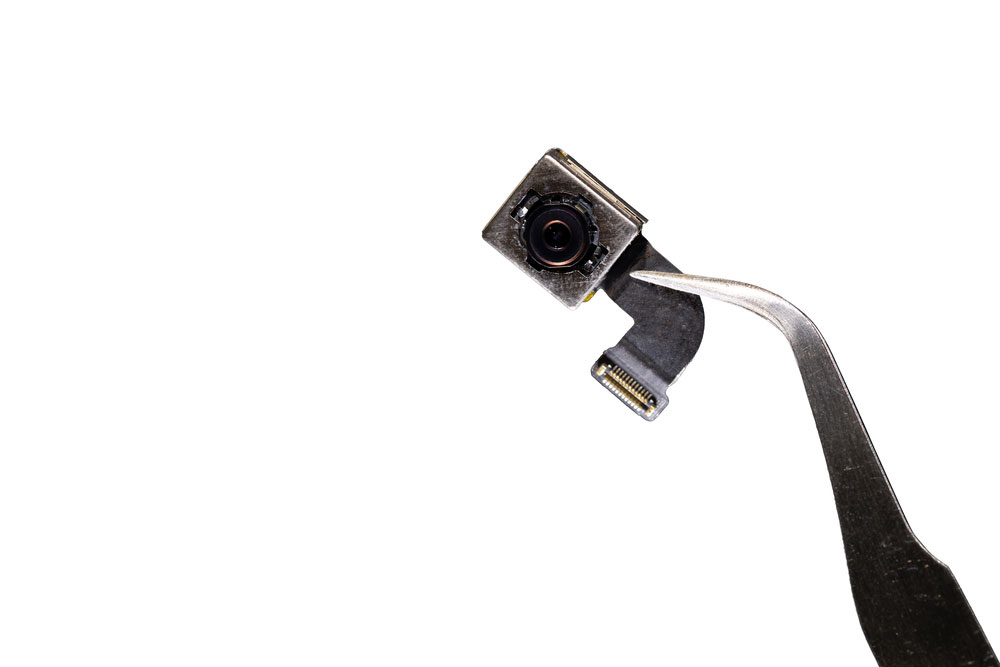 Smartphone camera part module
You can replace the OV2640 with several other computer modules. They include:
720p Sensor
This Novatek NT99141 sensor has many attractive features. For example, it has automatic features such as Auto White Balance and Auto Exposure. It also comes with an RGB Bayer pattern for a better color filter and a card slot.
2MP MT9D111
Although it shares some features with the OV 2640, the MT9D111 lacks a JPEG header. You need to attach a header for clearer images.
3MP
This category includes advanced editions of the OV 2640, such as the OV3640 and OV3660.
5MP
This group has sensors like the OV5642, OV5640, MT9P111, and S5K4ECGX.
OV2640 & OV7670 Camera Projects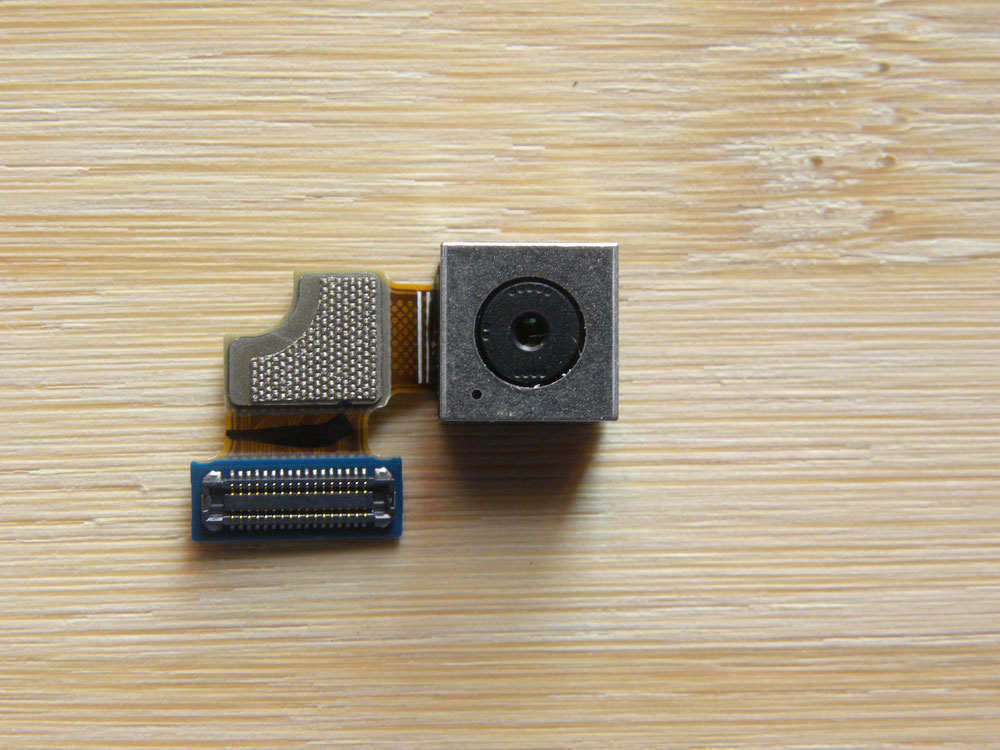 Smartphone camera module component.
The OV2640 is ideal for different projects. They include
Hidden Security Camera
Start by gathering the following components:
OV 2640 camera board
USB cable
Battery cable
3D-printed enclosures
Jumper wires
USB to TTL
Soldering iron
Hot glue gun
Make programming connections
Install the ESP32 environment
Upload your webserver sketch
Assemble the parts inside the enclosure
Test your security camera
Doorbell Camera
Collect the necessary components, for example, push-button, micro-USB power connection, enclosure, soldering gun, and the OV 2640 camera board.
Create the firmware by writing the YAML code. You could also rewrite the code according to your needs.
Write the home assistant script
Assemble your hardware in the enclosure
Doorbell Camera
Other projects you can undertake with the OV 2640
Automatic Number Plate Recognition
People Counter
Smart Home
Optical Character Recognition
Lastly, you can also create simple projects using Arduino Raspberry Pi and Arduino Uno.
Summary
The OV 2640 is a popular image sensor in today's market. This article explains the features of this camera module and why it's essential in color saturation adjustment projects. Moreover, it'll help you identify some cost-effective IoT solution projects you can start with the OV 2640. Lastly, in case you have any queries, reach out.