Numerous PCBs exist, but few match the Taconic PCB's performance, especially in high-speed applications. So what are the key characteristics of this iconic type of PCB by Taconic? We'll explicitly elucidate its key features and uses and compare its properties to Isola PCB and Rogers PCB. Hence, for more details, check out our Taconic PCB guide. 
What is Taconic PCB?
A high tech Printed Circuit Board (PCB)
It's a type of PCB made from Taconic PCB materials that include woven glass reinforced materials and Ceramic-filled Polytetrafluoroethylene. 
The PCB is common in high-speed radio frequency laminates applications, typically in communication, microwave electronics, and the aerospace fields. Primarily, this is because of its diminished electrical signal loss and dielectric loss properties. 
Also, the PCB features a wide range of dielectric constant values. 
Benefits of Taconic PCB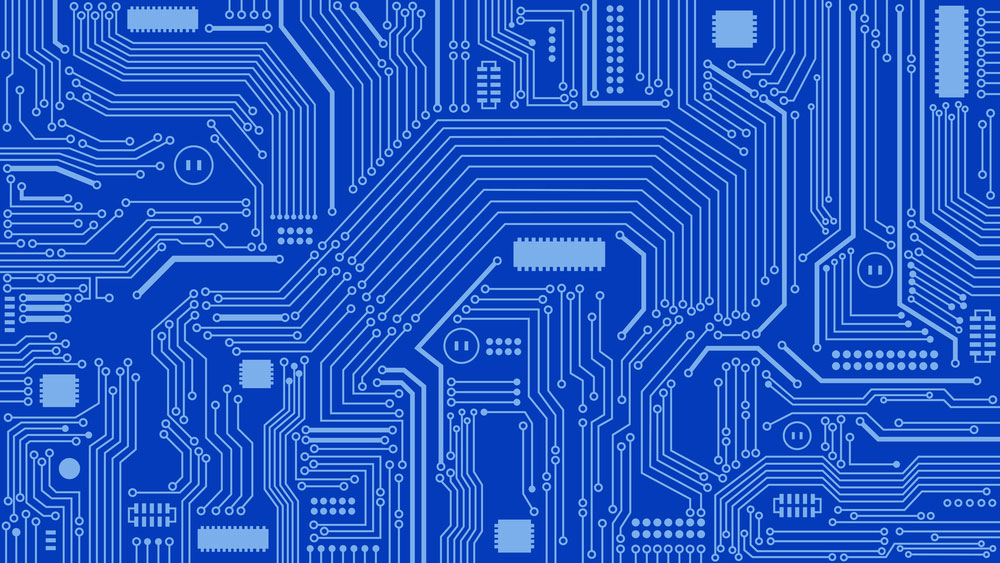 Circuit Board Background
It is a low-cost circuit board with a relatively low dielectric signal loss.

Secondly, it has low electrical signal loss and features a wide range of dielectric constant (ϵr) values. 

Also, it has a low

dissipation factor

and a relatively impressive dimensional stability. 

Lastly, the dielectric material has a relatively slow moisture absorption rate. 
What to Consider During Hybrid Fabrication of Taconic PCB
An Oscilloscope Probe on an Electronic circuit
Consider the following features and mechanical properties of Taconic PCB in the hybrid fabrication procedure:
Drill parameters
It's a primary factor worth considering as it's a primary determinant of the ideal hole formation. Primarily, the drill feeds and speeds are due to the stack-up materials. However, you can adjust them during the hybrid fabrication process. 
Compatible materials
It is essential for hybrid stack-up materials to match the lamination cycle. Also, some materials require relatively high temperatures and high pressure for effective lamination.  
Hence, it's mindful to check the materials datasheet before use. 
Preparation of hole wall
It is the next process after drilling the hole. Remember, the preparation process primarily depends on the material you're using. 
Fundamental Lamination Techniques in Multilayer Taconic PCB Manufacturing
A Digital circuit board with microchips
There are numerous lamination techniques, all of which are handy in the manufacturing process. They include: 
Multilayer PCBs
These are PCBs featuring multiple trace layers or thin etched boards bonded via lamination. During lamination, the internal PCB layers are subject to extremely high temperatures and pressure. 
Double-sided PCBs
They are similar to the PCBS mentioned above regarding the lamination procedure. Also, double-sided circuit board lamination requires a photosensitive dry resist.
PTFE microwave laminates
They are the commonest laminate materials in PCB lamination. Most of these laminates have the following properties: 
Relatively thick tolerance

Low electrical loss

Constant dielectric constant
Besides, the laminates are high-quality circuit board materials in radiofrequency PCBs. 
Sequential lamination
The lamination technique is handy in circuit boards with at least two subsets. 
Types of Taconic Laminates
A Printed Circuit Board with components
There are numerous high-frequency laminates by Taconic. Here are some examples:
Taconic rf 35
It is a ceramic-filled laminate that also has a woven glass reinforcement layer. The laminate is handy in industrial applications such as manufacturing passive components, power amplifiers, and antennas. 
Again, it is also useful in the food processing industry in RF applications and microwave functions. Its features include: 
It has efficient dimensional stability and a low dissipation factor. 

Also, it's RoHS compliant and compliant with numerous hybrid builds. 

Thirdly, it's a stable laminate with low moisture absorption.
 Often during use, combining this laminate with hybrid multiple-layer boards improves its reliability. 
Taconic CER 10
It's also a ceramic laminate featuring woven glass with excellent solder resistance. Also, it features efficient electrical properties and is useful in couplers, filters, and power amplifiers. 
Besides, it is an interlaminar board that is also dimensionally stable. Hence, it is useful in low-cost and high-volume industrial processes. Other features of the laminate include: 
It passes the flammability test and is handy in microwave applications.

Also, it has excellent thermal features and mechanical properties. 

Further, it has low moisture absorption, and the laminate possesses impressive flexural strength. 
Taconic tly-5
It has a dielectric thickness of .0050 and 2.20 and has similar features to the laminate above. Also, it is common in the satellite communications, cellular communications industry, and automotive radars. 
Again, the laminate features cladding metals such as copper, aluminum, and brass and passes the flammability test. 
Taconic tly-5A
It's a high-frequency laminate with the lowest dissipation factor of all types of Taconic PCB. Also, the PCB has a PTFE coating and woven glass reinforcement. Some of its key features include: 
It has a high peel strength and low water absorption. 

Secondly, its dielectric constants are low. 

Moreover, the laminate is useful in the automotive radar industry, satellite communications, and power amplifiers. 

Lastly, the laminate is effective when you use it in hybrid builds.

 
When Should You Use Rogers PCB Instead of Taconic PCB?
A Printed circuit board and microchip, or CPU closeup
Roger PCB is a high-frequency laminate, similar to the Taconic circuit boards. Also, both laminates belong to the low-loss group. 
Nonetheless, when considering efficiency and the least in experiencing losses, Taconic Laminates are better than Roger PCB. Also, while the two are excellent in electrical features and transmission, Rodgers PCB fares better in lower frequency applications. 
In addition, both are ideal for extreme heat PCB uses that necessitate ceramic laminates. Lastly, both are excellent in electrical noise minimization, especially where high-performance standards are of the essence. 
What is the Difference Between Taconic PCB and Isola PCB?
An Engineer testing a PCB
Taconic PCB
Isola PCB

It is a glass-reinforced PTFE/ceramic-filled PTFE PCB for dimensional, thermal, and electrical stability. 

It features copper-clad laminates that are also essential in multilayer PCB fabrication.

Secondly, It has

thermoset

and

thermoplastic

prepregs in addition to high specialty additions to enable high PCB performance.

It has dielectric

prepregs

and proprietary resin composite materials. The PCB materials facilitate high performance in demanding electronic devices. 

Lastly, It is handy in flexible interconnect and radio frequency PCB designs. 

It has excellent properties (thermal, electrical, mechanical, and performance), making it better than the typical FR-4 materials. 
Applications of Taconic PCB
Taconic PCB is essential in telecommunication systems.
They are commonplace in the following uses: 
PCS and PCN Antennas

Low-noise amplifiers (LNA) and low-noise block downconverters (LNBs)

Passive Components

Aerospace industries in Guidance Telemetry

Power Amplifiers

In

Phase Array Radar

systems

Filters

Automotive Cruise Control

Universal Mobile Telecommunications System (UMTS) and Universal Mobile Telecommunications System (GSM) Antennas
 Summary
In conclusion, Taconic PCB is a circuit board that avails a wide range of benefits to all stakeholders of the circuit industry. Also, given the extensive types of this PCB, DIY project enthusiasts are spoilt for choice in their DIY PCB projects. Lastly, at OurPCB, we are ready to help you access high-performance Taconic PCB. Talk to us anytime you have a query on Taconic PCB, and our agents will assist you immediately.