Have you thought about creating a DIY 3D printer lately? If your answer is yes, then this post is for you.
Nowadays, 3D printing is creating a lot of opportunities for engineers and designers. And it's making a lot of them come up with independent creations or designs.
That said, you may consider owning multiple printers. After all, the whole idea is to achieve different design goals. Hence, you have options ranging from a basic FDM 3D printer that goes for about $150. To a professional grade printer that costs over $5000.
But, you're on a tight budget. So, what do you do?
Simple. Go for a low-cost option. Better still, you can even assemble a DIY 3D printer with a ton of components, including a printer PCB.
Great idea, right?
Of course.
That's why we've put together the necessary steps to help you create your DIY 3D printer.
But that's not all you'll be getting here.
We'll also throw more light on the preparation phase, tools, and parts you need to get your 3D printer running. Lastly, we'll discuss the possible problems you may face.
Are you ready? Let's begin.
1. Why Should You Do It Yourself?
Like we said earlier, building a DIY 3D printer is a cheaper option. Asides from that, you can do it yourself if you're a 3D printer enthusiast that loves a bit of challenge.
But, the process requires your time and patience. Building a DIY 3D printer exposes you to the endless possibilities of customization. And it also helps you to learn about the machine's inner functions.
2. How to Build a 3D Printer?
Now, you have an idea of what you're going to face. It's time to learn how to build a DIY 3D printer.
But, before diving into it, it's ideal for you to get a clearer picture of what it entails. In other words, find out the kind of DIY 3D printer you want to build.
With that in mind, you should take note of these criteria:
The features—the design you plan to build determines the features your 3D printer will have. As a beginner, it's ideal for you to keep the design simple. In other words, start with minimal build volumes.
Level of difficulty—if your printer is simple, the assembly will be easy. It also means that your programming and physical build will be easy as well. You can begin with a small build volume and one extruder, for instance.
Community—since you're on this journey alone, you'll need some help. So, the community is more like your backup. It comes in handy when you're stuck. And you need answers to your questions.
It's also vital for you to consider some factors before you start building your 3D printer.
2.1 Things to Consider Before You Build a DIY 3D Printer
Here are the things to consider before you start building a DIY 3D printer.
The Type of Printer You Plan to Build
Do you plan to build an SLA or FDM? Whatever type of 3D printer you make determines the movement of your print head and bed.
Verify the Printer Size
We have a lot of printer sizes available. So, when you're certain about your printer size, it will help you figure the type of frame you need.
The Number of Extruders
Which do you prefer: dual or single extruders? Most 3D printers have one extruder. But, if you prefer dual extruders, you should ensure that:
Your control board supports dual extrusion.
Configure your 3D printer to support two extruders
What Type of Nozzle?
The nozzle is one of the vital parts of your 3D printer. After all, it's where the plastics come out. The size ranges from 0.25 to 0.75mm. Ideally, you should change your nozzle sizes depending on your design and desired results.
A bigger nozzle size gives you:
A higher success rate of printing
Faster printing
Impressive first layer adhesion
While a smaller nozzle will provide:
A more detailed print
Smoother finish
The Layer Thickness
The Z-axis resolution or layer thickness you work with depends on the type of printer you build. For instance, if you create an FDM 3D printer, the layer thickness will range from 0.1 to 0.3mm.
What Type of Hot End?
The Hot End is another vital part of your printer. After all, it's the part where plastic melts and extrudes in tiny layers. There are various types of Hot Ends available. So, the kind you choose should depend on what you want to achieve with your 3D printer.
Filament Diameter
The type of printer you build determines the kind of filament diameter you'll use. For instance, if you want to develop an FDM printer, you should work with 1.75mm or 3mm filament diameter.
Build Area
You can measure the build area in the XYZ dimension. For example, you can have a 6-inch-wide (X) dimension by 6-inch-deep (Y) by 8-inch-high—8x8x10 inches. The size of your print job determines your build area.
What Size of Cooling Fan?
The cooling fan is a must-have feature. And here are some of its benefits:
It helps to crisp the sharp edges.
Improves overhanging features
So, you need to know the reason why you need a cooling fan. That way, you'll know the ideal size to use. You can use 25mm or 40mm, for instance.
Heated or Unheated Beds
Heated beds help keep the plastic warm during the printing process. It also helps to prevent it from warping.
But that's not all.
Heated beds also contribute to increasing the structural integrity of printed parts. In other words, the first layer needs to secure a good level foundation.
What kind of Print Bed Surface?
When it comes to print surfaces, you have three major options. They are:
PET 3M tape—this is a cheaper option. And it's easy to replace. You only need to apply a GOO GLUE for the prints to stick.
PEI 3M tape—this print surface has a long life span. You don't need to apply solvents and glue. Plus, it works perfectly with the most common materials. It's an expensive option. But it's quite easy to maintain.
Painters tape—the blue tape or painters tape is an outdated print surface. It works well with NinjaFlex and PLA.
The next thing you should know is:
2.2 What Tools Do You Need for Building A DIY 3D Printer?
It's necessary to have the right tools for building a 3D printer.
So, what tools do you need?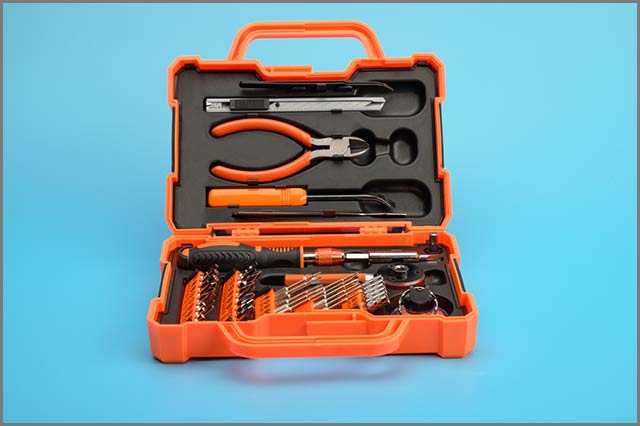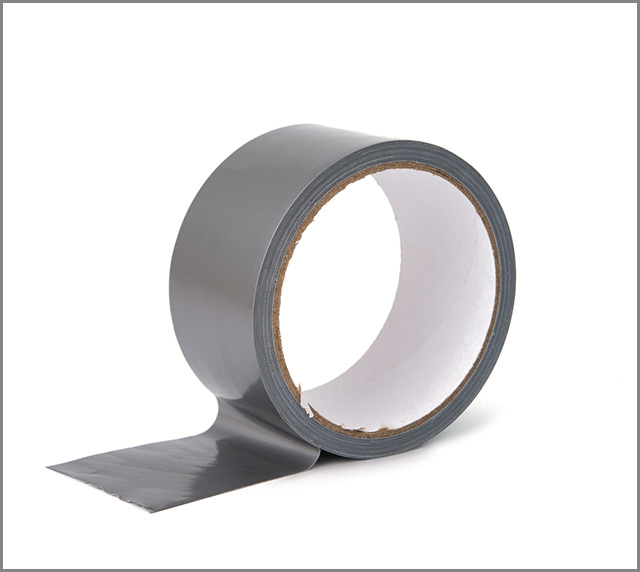 Screwdrivers and Hex Key screwdrivers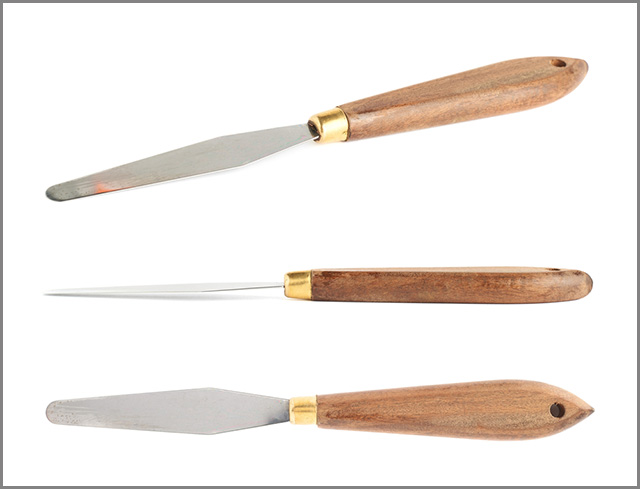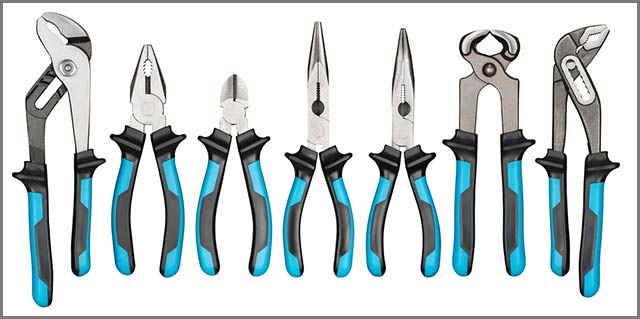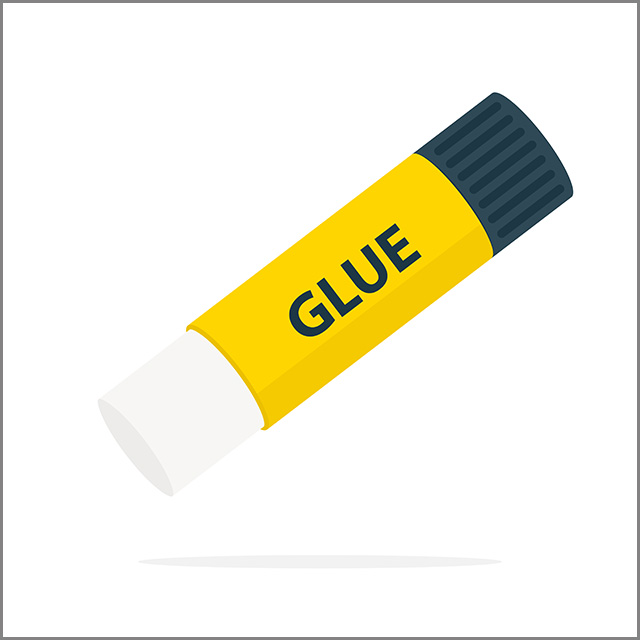 When you've exhausted your list of tools, you should consider:
2.3 What Parts You Need to Build a 3D Printer?
Now, you know the necessary tools you need. The next thing is to get the basic parts for building a functional DIY 3D printer:
Frame
The frame is the base of the 3D printer that holds other components together. It also contributes to the durability and stability of the printer. You can opt for acrylic or metal frames.
But, we recommend you go for metal or wooden frames. And it's because they are more durable and stable.
Controller Board
The controller board is the mainboard or motherboard. In other words, it's the brain of the 3D printer.
It helps to convert digital data into an electrical signal. Then, the electrical signal keeps things working like:
Moving the motors
Heating the extruder and bed
It's crucial to get quality controller boards because it affects the overall performance of your printer. You can use controller boards like RADDS, Smoothieboard, and RAMPS.
Filament
The filament is like the ink you use for a regular 2D printer. Thus it's the material you use to print objects on a 3D printer.
The filament usually comes in a spool. Then, the user loads it into the spool handle of the printer. And the end of the filament is placed inside the extruder.
You can choose from the different types of filaments available on the market. But your choice should be compatible with your 3D printer.
End Stops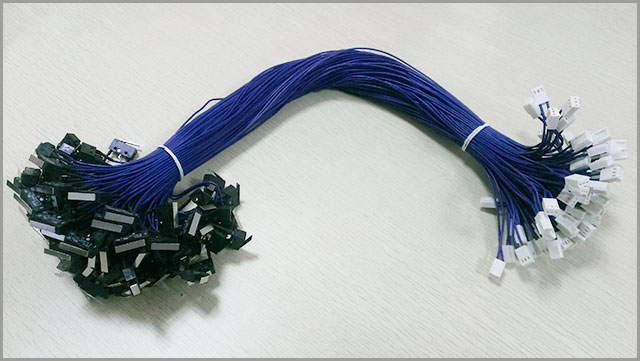 End Stops have one major function. It stops the 3D printer from moving past its range. So, you can use optical or mechanical end stops.
Stepper Motors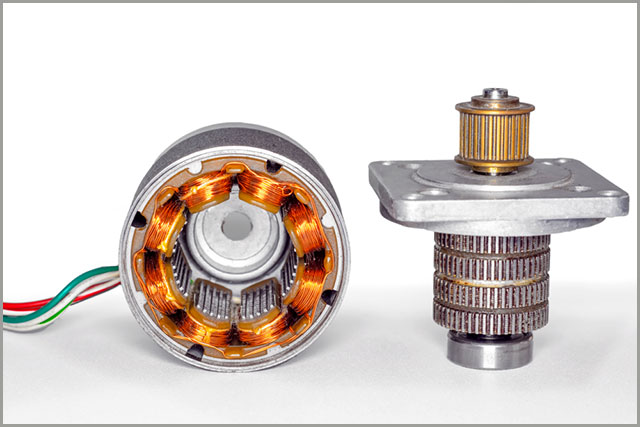 Stepper drivers run the stepper motors. And the motors control the mechanical movement of a 3D printer. It's usually connected to all three axes. They also drive the:
Threaded rods
Print head
Print bed
Threaded Rods
Source: Pinterest
Threaded rods drive the Z-axis movement. They also cause an action on the X and Y-axis. Thus, it offers more precision. And it's ideal for building an extremely durable machine. But, the threaded rods are heavier and more expensive.
Belts
Source: Pinshape
Belts are the cheaper alternative to threaded rods. So, when the straps get connected to the motors, they move the Z-axis. It also drives the X and Y-axis from side to side.
The belts control the precision and overall print speed. If you opt for this option, then go for the belt tensioning devices. Why? It's because these devices provide optimum tightness.
Print Head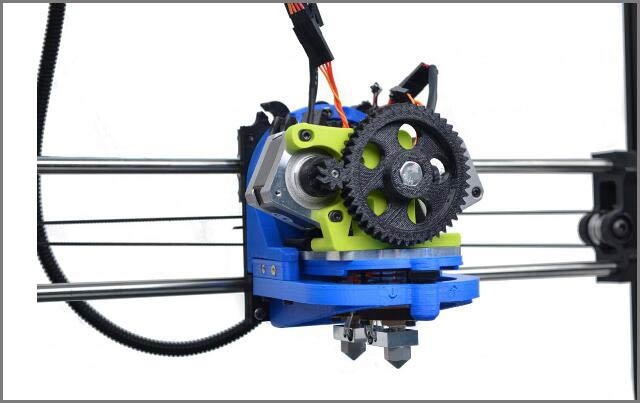 Source: 3D Printing Industry
The function of the print head is to turn the filament into a 3D model. It has a nozzle at the tip that comes in different sizes. For a faster print speed, you should consider a larger nozzle. But, if you prefer a higher print detail, a smaller nozzle is ideal.
Power Supply Unit
Source: Pinterest
Like the name suggests, the power supply unit powers the 3D printer. You can choose to house the PSU in a separate controller box. Or place it on the frame.
It's ideal for mounting the power supply unit on the frame if you want a smaller overall machine footprint.
Print Bed Surface
Source: Amazon.com
A print bed surface is usually on top of a print bed. And it helps printed objects to stick to the platform. It also eases the process of removing completed items.
PEI and BuildTak are the most common surfaces. But, you can opt for other options depending on two things:
The type of material you plan to print
Personal preference
Print Bed
What's a print bed?
It's the place where the extruder deposits the filament to create a solid object. You can either use a heated or non-heated print bed.
A non-heated bed is ideal if you're dealing with a material like PLA. But, if you use high-temperature materials, it's best to use a heated print bed.
Dual Extrusion
Source: Amazon.com
When it comes to dual extrusion, you have two options:
A machine with independent double print heads
A printer with dual nozzles housed in a single print head
Suppose you plan to print two copies of the same 3D model at the same time. Then, it's best to use the dual extruder with an independent print head.
Feeder System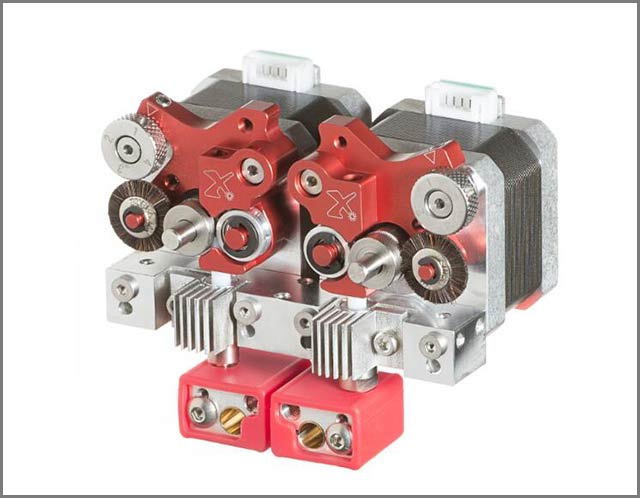 Source: Flexion Extruder
There are two options for the feeder system: Direct and Bowden.
But that's not all.
If you print with flexible materials, the direct feeder system is ideal. And it gives this result because of its cold end and hot end connection.
A Bowden feeder system is best if you want to get faster prints. The setup produces faster prints because its cold end and hot end are separate. Plus, the design uses a filament tube to direct the filament into the hot end.
As a result, the print head moves faster.
File Transfer Options
What file transfer options do you want for your DIY 3D printer?
You can use options like:
Connecting via Ethernet
Using a USB cable
SD card slot
Whatever option you prefer is ideal as long as it suits your printing needs.
With all this information, you can build your DIY 3D printer in the following steps:
Steps to Build your 3D Printer
Here is a step-by-step guide to building a 3D printer.
1. Create the 2D Design
It's ideal for creating a 2D design first. Why? It's because it's the core of the entire project.
So, it starts by sketching with your pen and paper. Also, you must ensure to get your measurements right. And the dimensions are usually in Millimeters.
2. Create the 3D Design
After sketching the 2D design on paper, it's wise to see how it looks in 3D. That way, you'd get a clearer picture of your goal in 3D. And you can probably identify design faults if there are any.
So, the best way to go about the 3D design is by building the parts separately. Afterward, you can assemble the components into one piece.
But you must know one thing. There may be a few changes in the 3D design, making it slightly different from the 2D designs.
3. Design the Parts
After completing the 2D and 3D designs, the next thing to do is create the printer components.
And the first part to design is the A-frame. Why? The A-frame is the center point of your project. And it's because other components connect to it.
So, here's how you create the A-frame.
Print out the 2D design of the A-frame.
Use a pen, measuring tape, caliper, and a ruler to draw straight lines.
Sketch the top view of the A-frame.
Cut the frame to the desired shape (especially if you're using wood).
Drill the necessary holes that fit other parts (The Z-axis motor holders are usually the next parts to create).
Buy other components you can't build from your offline hardware store.
The lists of parts you'll need are:
2x 5mm to 8mm Shaft Coupler
12x LM8UU Linear bearings
6 Pre-cut bar steel rods
20mmx20mm Ikea mirror
10x 608zz Radial bearings
Greg's hinged extruder kit
4m Steel and M8 thread
100k ohm NTC thermistors
Arduino Mega 2560
Ramps 1.4
T5-12 Tooth Pulleys and timing belt
Mechanical Stops
Fan coolers
Heated bed
HotEnd (Budaschnozzle)
Smart Controller LCD
5x Nema17 Steppers (1.7A, 40mm, 48Oz.in)
5x A4988 Stepper Driver
Cable ties
A ton of wires, M3 bolts, and nuts
4. Assemble the Printer
With all the parts readily available, it's time to assemble and join the frames.
Hence, you can start by calculating the distance linking the A-frames. And ensure it's around 31cm.
But that's not all.
You can connect the frames with 7 M8 steel threads. Then, use two steel threads to carry the Y-axis stepper. And you can use two more to fasten the Y-axis belt bearings.
Afterward, you can build a heated bed.
What are the steps to follow? They are:
Cut a block of wood—measured to cover the two A-frames.
Then, drill a hole measuring about 15mm into the wood.
Next, glue the bearings to the board.
Afterward, mount a second board that comes with a spring between the bearings. That way, you'll be placing the heated bed at the same level.
Finally, place a thermostat at the base of the heated bed to regulate the temperature.
P/S: You can place a 20mm X 20mm mirror made by Ikea to form a flat and very plain print platform.
Also, you can order three printer components. You can use one for mounting the hot end. Then, the other two are for linking the Z-axis to the X-axis.
But that's not all.
You can use a timing belt to migrate the extruder carrier placed on the two external blocks. At the first end of the outer block, you can use a simple bearing. And on the second end, you can attach a pulley to it.
Also, the two stepper motors move the Z-Axis. And two M8 threads are what connect the motors. So, to get more traction, you can file the motor shafts a bit.
5. Powering the Printer
A 12v is perfect to power a regular 3D printer. So, you can get two rails of 12v and 12v1 to power the 5A and 11A connections, respectively.
If you choose, you can make the power switch remotely-controlled.
6. Connecting the Printer Wires
The next task after powering the printer is to connect all the wires to the right pins.
If you can't afford to get a printer PCB (which is the best choice), it's fine. You can connect the wire pins yourself.
It's ideal for you to use an Arduino firmware if you intend to use a printer PCB.
7. Integrating the Printer Software
For the printer software, you can use Cura. Why? It does a great job of printing and creating the Gcode.
So, these are the vital steps to take when using Cura.
Walkthrough Cura's platform and set up your printer.
Then, change the printer settings.
Afterward, modify the default print speed and set it to 50.
Setup the printing temperature of the required filament you intend to use.
8. Tune the Printer Steppers
Tuning the print drivers goes a long way when building a 3D printer.
Why?
It's because it strengthens the motors, allows the drivers to run smoothly, and stops overheating.
9. Testing
This step is essential. So, you need to do a proper check, calibrate, and analyze before you start printing.
So, you can check the printer bed's temperature before putting it on. While you're at it, Ensure the bed temperature is about 50 or 60 before powering it.
10. Run Your First Print
Now, you're ready to print.
So, put on the printer. Then, wait for the extruder and print bead to heat up. Afterward, you can watch the printer produce your first print.
2.4 DIY 3D Printer Kit
Building with a kit is a more convenient option compared to building from scratch.
Why?
It's because the kits usually come with instruction manuals and vital tools.
You can opt for popular options like the Prusa i3 MK3S, the latest X5SA, Ender 5 Pro, etc.
What's more?
The manufacturers match all the parts. So, it's necessary to stress about getting the voltage requirement of each component. All you need to do is put the pieces together according to the instructions.
While you're at it, ensure you do these key things.
Read the instructions carefully and follow them.
Take your time because you may not get it in the first attempt.
Ensure that you level the bed properly to get a successful print
Opt for the best free printing software to increase your 3D printer's performance
3. Resourceful Firmware and Software
When you've successfully assembled your 3D printer, the next thing is the software part.
Here is some essential software you can use for creating and printing models:
Firmware (e.g. Repetier, Marlin, etc.)
CAD
Slicer (e.g., Simplify3D, Cura, etc.)
4. What Are the Common Problems You May Have with Your DIY 3D Printer?
If you have problems with your printer, don't beat yourself up. After all, it's your first attempt.
We highlighted some common problems you may face below. That way, you'll know the source and fix it easily.
Unresponsive Printer
If your printer is unresponsive, it may be a firmware issue. So, you should confirm that you configured the firmware properly.
Motor Moves Away from The End Stop
If you notice this problem, it means you may need to change a value in the firmware. The change may require adding a negative sign.
Computer Doesn't Connect to The Controller Board.
If your computer doesn't connect to your control board, it may be a driver issue. In such a scenario, ensure that you have the right drivers. Then, try again.
What if it still doesn't connect to the controller board?
The board may be faulty. So, you can repair it by burning the bootloader. If that doesn't solve the issue, your board may be dead. But, it's best to research the problem before giving up.
3D Printer Keeps Going After Hitting End Stop
If you have this problem, then put off your printer immediately. Then, confirm that your printer is pressing your End Stop. If it is, ensure that you wired your End Stop properly.
Smoke
Smoke is a good thing if it's steam from your hot end. This kind of smoke is normal when you heat your hot end for the first time. It may clear after a while.
But, if the smoke starts when you turn on your printer, it may signify a problem. So, it's crucial to turn it off. And unplug the power supply. Then, you can check the components or power supply for damage.
Motors Heat Up When It's Running
If you notice this problem, it means your motors are getting a lot of power. You can reduce the intensity by adjusting the potentiometers on the controller board.
Stepper Motors Skip
Are your stepper motors skipping? There's a way out. First, you have to check the source of the skipping.
If the motors are skipping internally, it means one thing. There's so much torque on the axel for the motor to overcome. You can try loosening the belt a bit.
If the skipping is on the belt, it means that it may be too loose. So, it's best to tighten the belt.
5. DIY 3D Printer Forums
Like we mentioned earlier, joining a forum is helpful. It will help increase your knowledge about 3D printing technology as you rub minds with other enthusiasts.
Here are some great forums you can join:
Reddit
Reddit is a popular forum organized around communities with common interests. You can explore, discuss, and share information about 3D printers with other experts on the platform.
Hackster
There are lots of interesting electronic projects on this platform—including 3D printing. And it also has other resources like online conferences, free training courses, and webinars.
RepRap
RepRap is another resourceful platform that has a well-established 3D printing community. You can meet other makers on the forum, get useful information, and buy 3D printing parts.
3D Print Forums
As the name suggests, the platform is about 3D printers. So, you can ask questions and get reliable answers from experts.
Instructables
On Instructables, you'll find a ton of articles. The articles teach about DIY 3D printers.
Final Words
Building your DIY 3D printer isn't rocket science, from the look of things. So, whether you're an engineer, designer, or DIY 3D printer enthusiast, the post must have come in handy.
All you require now is to TAKE ACTION. After all, you've got everything it takes to build your DIY 3D printer.
Nonetheless, we advise that you carefully follow the instructions in this post. And you gradually put them to work. Then, you'd find fulfillment living your dreams.
PS: So please share with us:
Do you think we're STILL missing something in this post? Are there other steps to build a DIY 3D printer?